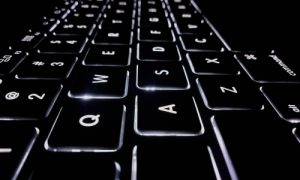 The Henry County Sheriff's Office on May 17 received information of a possible threat against an unnamed school that was posted on Facebook. The post originated from Snapchat. The message was then saved and shared through multiple social media sites. 
After receiving the initial complaint, the Henry County Sheriff's Office began an investigation to determine where the post originated. Authorities determined that a high school student in Henry County posted the message after seeing it on another social media site.
Investigators spoke to the student and obtained information that led deputies to Eden, North Carolina. Deputies from the Henry County Sheriff's Office then contacted the Eden Police Department, which stated that they and the Rockingham County Sheriff's Office were aware of the post and had been investigating it since May 16. Both agencies advised that the post has circulated through multiple jurisdictions across North Carolina and Virginia. North Carolina law enforcement has tracked down the original Snapchat post and are currently following leads.
All evidence indicates the threat is not credible, and the original post is part of a TikTok challenge that began out of the state. Based on this information, it was determined that at no time did anyone make a threat to a Henry County School or student.
Authorities in North Carolina are still investigating this complaint, along with the assistance from those in Henry County.
"The Henry County Sheriff's Office takes these complaints seriously and wants to thank the community and other agencies for a quick response in locating information pertaining to the social media post," authorities stated in a release, and encouraged parents "to talk with their children about reporting suspicious activity or disturbing information to a trusted adult. 
"Please remind them if they become aware of something of concern, their first response should not be to spread rumors. They should report it to their parents, school officials, or law enforcement so that the situation can be handled quickly," the release stated.  
Anyone having information about the incident is asked to contact the Henry County Sheriff's Office at 276-638-8751 or Crimestoppers at 63-CRIME (632-7463).  The Crimestoppers Program offers rewards up to $2500.00 for information related to crime.  The nature of the crime and the substance of the information determine the amount of reward paid.