A gardener's favorite time of year is the start of spring and the start of fall.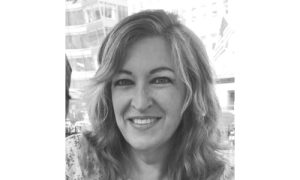 In spring, we celebrate the end of the dull dormancy of winter and the explosion of new greenery and flowers. We want to spend every moment outside, digging, pulling, tending.
In fall, we are worn out and tired and our once pristine gardens are now sources of embarrassment. We force ourselves to go outside and pull up weeds which may be as tall as we are, and clear away brush, propelled only by the thought that if we get it done now we won't have to look at it all winter when it's too cold to go outside.
Summer sucks the very life out of us. It's too hot and muggy to go outside. For a while, it seems like an impasse, because we aren't doing anything, and nature isn't, either. It's just doing its best trying to survive. Not even the weeds seem to care.
The long, hot days pass by … until, suddenly, we are shocked to discover that somehow the weeds have, indeed, taken over.
Then the battle begins.
Where to start? 
I decided to start in that really messy area way out there by the road. Since it can't be seen from the house, I don't even notice it anymore, other than averting my eyes from it when I drive home and turn the corner.
I used to be motivated by a self-imposed deadline: A lot of ladies I know — some from Garden Club — pass by my house on the way to Monday ceramics classes with Carolyn Jackson. I'd hustle to get the area by the road mown and weeded by Sunday so that when they passed my yard on Monday it would look good.
I forgot about that this year, though (or was it last year)?
Then this year my daughter's school bus picked her up and dropped her off at that front yard rather than the side that's closer to the house. I didn't want her to be embarrassed by a mess, so that's where I started.
When we moved here, my stepfather, who knew how I loved to plant things here and there, took a long look up and down the roadside and said to my stepmother, "They ain't gonna see nothing of her but butt and elbows."
Though he used a less newspaper-friendly word than "butt," and even though she's a prim and proper lady who never cusses, she laughed in agreement.
I think of that every time I'm working out by the road, so every time I hear a car approach, I turn around so they see my frontside, though that practice slows down my efficiency considerably.
Now the countdown is in earnest: How many more times of mowing before we can stop; how many more weekends that aren't tied up with weddings and cookouts and community events that we can dedicate to doing yard work; how many more evenings after work could we reasonably expect to accomplish anything while working around supper, chores and driving around for kids' extracurricular activities — before the time change (which is Nov. 5).
Then we hit a time when it is so cold and miserable outside that no matter what the yard looks like, we ain't going out there for nothing.
Winter will bring a couple of months of freedom, and of promises we'll grass over some of the garden beds, do a better job of mulching others and not get in over our heads again.
But, sure enough, once again we'll have spring fever. It carries us along so buoyantly that we prepare and nurture every garden bed. Surely this euphoria will last forever.
Until, once again, it doesn't.