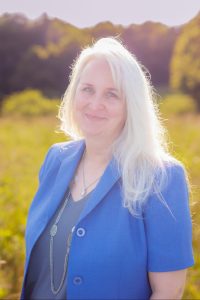 Melissa Zehr is the fifth person to throw her hat into Henry County's Commissioner of Revenue race, joining other contenders Adrianne Bowyer, Dallas Hairston, Tiffany Hairston, and Blake Minter.
Linda Love, who currently holds the post, decided she would not seek reelection in November.
Zehr said her decision to run has been an ongoing and ever-evolving discussion in her home for many years. Her late father-in-law, Francis Zehr, served on the Henry County School Board, and her husband, Ryan Zehr, currently serves on the Henry County Board of Supervisors. 
"However, with the passing of Francis in the summer of last year, and my husband's decision to withdraw from politics for the foreseeable future, it felt time to step forward and see if the county was inviting a progressive step into the future," she said.
Zehr said she has more than 30 years of experience in customer service, 15 years in managerial finance, and more than four years of informational technology (IT) and analytical experience.
"I have owned my own business, had to close a business due to an economic downturn, and picked up the pieces even after a workforce layoff.  I have sat through tax audits, run tax returns, and ordered depreciation schedules," she said.
She currently runs two online businesses and is the main organizer, secretary, and manager of her family's many investments.
Zehr wants to take her years of knowledge in knowing how a business should run and apply it to the first financial component of the county's business.  
"Most people in our county do not even know what the difference is between the Commissioner of the Revenue's office and the Treasurer's office, or even who heads either area. That is something that needs to change, and every ripple of change must start somewhere," she said.
Zehr believes information about the county's tax revenue needs to be something that is more easily accessible, concise, and easier to understand. She also wants to dig into the hierarchy of the office and data to find cost-effective measures to promote change and continued progress.  
"Any number on a piece of paper can say anything at any given time," she said. "You can program technology to give just about any outcome that you want it at any given time. 
"The first and foremost goal for our commissioner's office should be finding out how to have auditable, concise financial data that is never changing and always traceable back to the data that comes from the state," she said.