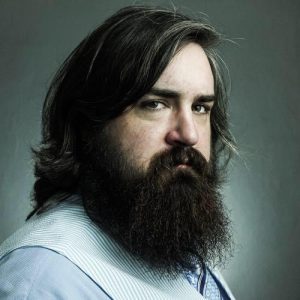 Fall into spring savings at MegaMart, your home for the best deals! We here at MegaMart know that everyone is having to tighten their belts a bit right now, but thanks to our low low prices, the only "inflation" you'll have to worry about involves those tires you desperately need to replace! Check out our great deals on:
One apple — $2.99
It's one apple! Choose from Granny Smith, Red Delicious, or Fuji. It's a single apple for just under three American dollars. It's an apple.
A dozen eggs from Ethical Farms — $8.99
The chickens at Ethical Farms are raised in a free-range environment lacking the cruelty of so many other factory farms; like their slogan says, "If you don't buy from Ethical Farms, you're a human monster undeserving of the gift of life." Now that the price of all eggs has increased dramatically, there's no better time to switch over to Ethical Farms and spend nearly ten dollars on a dozen eggs.
Spang! Laundry Detergent — $24.99
We all need laundry detergent; if your clothes aren't clean, people will judge you and you might miss the big promotion! Now you can buy almost a gallon of Spang! laundry detergent for just 25 dollars. When you're hard at work, just think about the fact that you're trading one to two hours of your labor for the privilege of buying a gallon of Spang! laundry detergent.
Panatachi 50-inch 4K UHD TV — $198
For the price of eight gallons of Spang! laundry detergent, you can bring home a 50 inch 4K ultra high definition television! Assembled in Vietnam by Panatachi, a division of PanCarbide Heavy Industries and Youth Labor Camps, this TV is capable of picking up a signal from a satellite in outer space and translating it into a crystal-clear high-definition image with eight channel surround sound, all while somehow costing less than $200. If you find yourself grappling with a vague sense that something in our nation is irretrievably broken, pick up a Panatachi TV and let network television wash those worries away!
Signore Affordable's Family-Size Frozen Pizza — $28
Frozen pizza, the thing you keep in your freezer to have a cheap dinner option when you don't feel like cooking, costs $28 now. Of course, if you made your own pizza from scratch, it would cost $60 and take two hours, so what are you gonna do, am I right?
ElectroWatt LED lightbulbs — $22
Tired of tripping over stuff at night? There's no better solution than lightbulbs! This two-pack of LED lightbulbs are allegedly the equivalent of 60 watts. They may seem expensive, but considering that the price of electricity is skyrocketing, there's no better time to either switch to LED bulbs or adjust to living in darkness like a blind cave salamander.
The Medicine You Need to Remain Alive — $1,100
When it comes to remaining alive, there's no better option than The Medicine You Need to Remain Alive. It's available in our pharmacy, which opened back in 1970 when The Medicine You Need to Remain Alive cost a buck fifty.