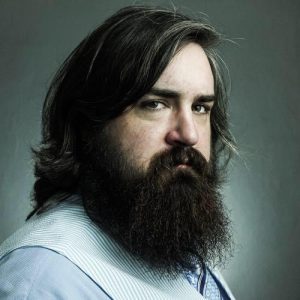 You don't need me to tell you that it's a hard old world out there. Everyone is struggling in one way or another. Whether you're worried about your finances, or your health, or the state of the world we live in, we all have a tough row to hoe from time to time. 
But today, I'm going to share a little secret with you, a small daily affirmation. No matter who you are, no matter how rough of a day you're having, I guarantee it will make you feel a little better and put a smile on your face. 
If you're feeling blue, just do the following. 
Step outside. Find a nice, sunny spot. Sit down in some soft grass. Close your eyes. Take a few deep breaths, and then let them out. Try to clear your mind of all the negativity and stress that you've been holding onto. And then, just think the following thought: 
Alex Jones, one of the worst people who has ever lived on this planet, has been ordered to pay $965 million to the families of the victims of the Sandy Hook massacre.
Don't you feel better already? Just think: the man who went on the air night after night claiming that the 20 young children who were murdered at Sandy Hook Elementary were actually alive, the man who claimed that their grieving parents were paid crisis actors, the man who riled up his deranged fanbase to harass these poor tortured people, now owes them nearly one billion dollars. BILLION!
Alex Jones is apparently worth about $270 million. Not anymore! He's ruined now. And by the way, unlike his other defamation trial in Texas, there's no cap on the payout in Connecticut where this new trial took place. He owes those parents a billion dollars. This will destroy him. 
Man, I feel better just thinking about it. 
Is it wrong to revel in the downfall of another person? Not when it's Alex Jones, a man who made millions of dollars by riling up the most deranged members of society and catalyzing them to stalk and torment grieving parents who had endured an unspeakable tragedy. You can revel in Alex Jones' downfall all you want. In fact, it's probably immoral NOT to celebrate his utter destruction.
Take it from me: go to your happy place, close your eyes, and meditate on Alex Jones' well-deserved downfall!
Do you find yourself worried about the upcoming Presidential election in 2024? Hey, don't dwell on it. Instead, just imagine Alex Jones laying in his dark, empty bedroom at 3 a.m., unable to sleep. His breathing is labored, his HGH-swollen organs straining against the birdcage of his ribs. He stares at his phone, looking for a distraction from the fact that he owes the families that he terrorized one billion dollars. He sees an article about how the first season of Amazon's new Lord of the Rings show, the most expensive TV show ever made, cost $500 million. He suddenly realizes that he owes the Sandy Hook families enough money to fund two additional seasons. His eyes grow watery as his mind drifts to a dark, dark place.
Don't you feel so much better?
Maybe you're worried about the economy. Our paychecks definitely don't go as far as they used to. But instead of being stressed out about it, just imagine Alex Jones sitting in the cold, clammy basement of a black market medical facility on the outskirts of a Texas industrial district. He tells the doctor, a former veterinarian disbarred for abusing ketamine, that he wishes to sell a kidney, needing just enough under-the-table money to prevent him from losing his car. It is a 1987 Toyota Tercel. The doctor shakes his head sadly and hands Alex Jones a letter. It is a notarized statement from a priest stating that Alex Jones cannot donate his organs as a panel of religious officials has confirmed that he has no soul.
Man, that would be hilarious. It's funny because it's true!
Worried about global climate change? I know I am. But don't dwell on the things you cannot change. Instead, dwell on the image of Alex Jones stepping inside a Lowe's Home Improvement store somewhere in Austin, Texas. He approaches a blue-vested employee, his once-booming voice reduced to a low, phlegmy rumble.
"Where do you keep the rope?" he asks. 
"Aisle 17, sir," the employee replies.
"And what about … stools," Alex Jones says. "Do you sell stools? Wobbly ones?"
And then, just imagine Alex Jones back home, watching a YouTube video about how to tie a noose on a phone with a cracked screen. As he struggles with the thick rope, he catches a glimpse of himself in the mirror and begins to weep. He realizes his plan will never work; he doesn't have a neck.
Ha ha! It would be tragic if something like that happened to an actual person, but it's funny when it happens to an amoral monster who profits from the suffering of others!
So just remember: no matter how bad things get, you can always take comfort in the fact that you're not Alex Jones.
Unless you ARE Alex Jones, in which case, who cares?