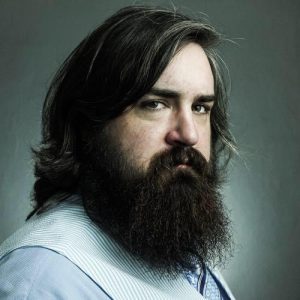 On Feb. 3, a Norfolk Southern freight train loaded with chemicals derailed in East Palestine, Ohio. You probably heard about it. 
Chief among the chemicals being hauled were more than 100,000 gallons of vinyl chloride, which breaks down into hydrochloric acid. As an added bonus, vinyl chloride is a carcinogen linked to a rare type of liver cancer. This generally isn't the kind of stuff you want dumped all over your town. 
By Feb. 6, a portion of the town closest to the derailment was evacuated so that Norfolk Southern emergency crews could drain a large amount of the vinyl chloride from un-ruptured tankers into a ditch and burn it. By Feb. 8, the evacuation had been lifted and residents were told it was safe to return to their homes.
Maybe the post-disaster cleanup in East Palestine was a complete success, but for whatever reason, I tend not to trust a massive corporation when it announces that the disaster it caused is now all fixed up and A-OK.
The most immediate impact of the derailment was on the local wildlife. The Ohio Department of Natural Resources reported that about 3,500 fish across 7.5 miles of streams went belly-up. It's safe to say that there's nothing living in those streams anymore. I'd be willing to bet that you wouldn't find a single aquatic bug. 
I've read reports of hundreds of frogs dying; amphibians like frogs, toads, and salamanders are always hit hard in chemical spills. There's a report from a nearby dairy that their captive foxes fell ill after the disaster and one has since died. I've also read that beekeepers in the region were advised to destroy any hives within about five miles of the derailment, since any honey or wax produced would likely be toxic. 
And of course, aside from the toll on the local wildlife, there's the human toll. It will be years before we know how this derailment is going to affect the people of East Palestine. If they do get sick or develop rare cancers, is anybody going to step in and help them? It took years of fighting and a literal act of Congress to pass the 9/11 Victim Compensation Fund reauthorization bill, which benefitted 9/11 first responders who had developed cancer and other health issues directly linked to their work saving lives and cleaning up following the terrorist attack on the World Trade Center. If the heroes of 9/11 had to fight to get their medical bills paid, there isn't much hope for the rest of us. 
Of course, train derailments are nothing new. On average, about 1,700 trains have derailed per year since 1990; most of these accidents don't cause a major impact on the populace, but some create even worse impacts. In 2005, two Norfolk Southern trains collided in Graniteville, South Carolina, exposing hundreds of people to toxic chlorine gas and killing nine people outright. 
Why does this keep happening? Why is our rail infrastructure so bad? What could have prevented the situation in East Palestine? 
As always, it all comes back to money. 
Train companies aren't big on the whole "maintenance" thing; they much prefer conducting stock buybacks and distributing the cash to shareholders. As a matter of fact, Norfolk Southern announced a $10 billion stock buyback in March of last year.
What could that money have gone towards instead? Back in 2014, the Obama administration proposed that trains carrying hazardous materials be equipped with electronically-controlled pneumatic brakes, which cut stopping distance by 60 percent over traditional railway air brakes. Of course, these better brakes are pretty expensive, so the railway industry lobbied hard against the change, and the Trump administration finalized the rollback of the requirement for electronic brakes in late 2018. 
Would more modern brakes have prevented the East Palestine disaster? No one can say for certain, but they sure wouldn't have made it worse. 
Meanwhile, rail unions have been in negotiations with railway companies since 2019 because modern rail methods designed to maximize profit have resulted in massive burnout. Resources have been cut to the bone and staffing cuts are so severe that railway workers are forced to be on-call for weeks at a time. It's hard to operate at the peak of your abilities when you're constantly being pushed to the limit. 
As the situation rapidly began to approach a strike, Congress intervened and proposed a bill that would require the railway labor unions to agree to terms proposed by the White House; President Joe Biden eventually signed the agreement into law in December 2022, essentially using the government's might to prevent railway workers from striking and force them to agree to terms that were only the merest outline of what they had initially asked for. More than 500 labor historians condemned the move in an open letter to Biden and Secretary of Labor Marty Walsh. 
The disaster in East Palestine — not to mention the inevitable disasters that will follow — probably could have been prevented if corporate greed and political lobbying hadn't gotten in the way. I have to imagine that the folks at Norfolk Southern and the folks in the last two Presidential administrations had all hoped it would be at least a couple of years before their actions directly resulted in a highly public man-made cataclysm.
The situation reminds me, as so many things do, of my favorite portion of the late great Frank Zappa's song "The Meek Shall Inherit Nothing:"
"What they do in Washington
They just takes care of Number One
And Number One ain't you
You ain't even Number Two."