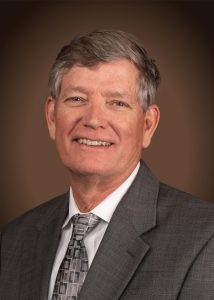 The Patrick & Henry Community College Board welcomed its newest member, Mr. William Stuart "Stu" Warren.
Mr. Warren served as a pilot in the US Air Force prior to working as a pilot and instructor for FedEx until his retirement in 2020. He and his wife, Susan, own Tackfully Teamed Riding Academy, providing therapeutic horseback riding for people with disabilities. 
Mr. Warren also serves the community as the president of Bassett Kiwanis Club and member of the Chatmoss Country Club board. The Warrens have three adult sons and are members of Stone Memorial Christian Church.
Stu Warren was appointed by Henry County to fill the spot of Mrs. Monica Hatchett. Her term would have expired in 2024. Mr. Warren will be eligible for his first full four-year term in 2024.