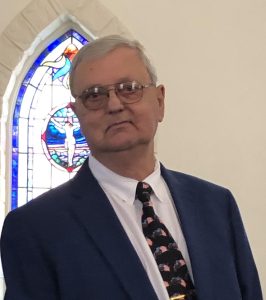 Mountain Valley has lost one of its finest hearts and most unique characters with the passing of Vernon Franklin "Koonny Frog" Gilbert on Sunday, November 18, 2023, at Mulberry Creek Rehab. He was 74. 
Koonny Frog lived off North Fork Road in a house built and furnished for him by his many friends, fans and supporters. Before that, he lived his entire life in the rudimentary shack his father had created by building a porch and a kitchen onto a former farm building.  
The shack never had electricity nor water. Vernon heated it with a woodstove using wood he chopped. He filled up his water jugs at Keith Jackson's farm. 
At night, he would follow a dedicated schedule of listening to programs on his battery-operated radio and took thousands of pages of notes on country music history and trivia. He also had full notebooks on other topics such as race car drivers, the 66 farms on which he's worked tobacco and the daily weather through the decades.  
He also had been a sawmill worker and did maintenance at Roselawn Burial Park. 
Despite the rudimentary living conditions, off and on through the years he provided shelter for others in his family when they needed a home, and he was his father's caretaker. 
When he was in his late 60s and having a harder time getting around, brothers Rick and Mike Carter started the process of getting a house for Koonny Frog. Lucille Shelton and the late Jesse Shelton donated the land on which to build it. While the house was being built, Vernon spent the winter warm in a trailer owned by Chad and Kristie White. He would tell stories of how when he woke up in the dark of the night, he'd take his flashlight with him down the hall, forgetting that he now had electric lights. 
Despite having difficulty in his later years with his arms and hands, Vernon kept up his love for weedeating. He had done it for pay, and he also did it for free for people he appreciated, such as the late Billie White, who had let him use his truck in years past, and for Gayle and Vance Johnson, who had a close relationship with him. 
Every morning, he'd call the Johnsons before 6 a.m., and he'd visit them a couple of hours later. The Johnsons helped him with many things, including his doctor and hospital visits.   
In his later years Koonny Frog experienced many firsts, such as going to the library and museums and seeing live theater. 
He attended Mount Vernon Baptist Church, where he handed out bulletins and entertained and inspired with his cheer. 
He was predeceased by his parents, Everrettee Leonard Gilbert and Annie Frances Carter Johnston Gilbert; sisters Annie Marie Gilbert and Dollie Mae Johnston Shorter and brothers Leonard Wayne Gilbert, Paul Lester Gilbert and Charles Phillip Johnston. 
He is survived by his sister, Mary Elsie Gilbert of Martinsville. 
Koonny Frog was famous for his sense of humor. 
A Chevrolet devotee, he often made jokes against Ford. After a massive heart attack, he spent his last several weeks running like a Ford, before going on to meet his Maker. 
Visitation will be from 12:30-2 p.m. Friday, Nov. 24, at Norris Funeral Home. Pastors Dean White, Robbie Benfield and Phillip Woods will officiate at his memorial service, which will be held at 2 p.m. Friday, at Norris.  (Anyone who would like to contribute to some remaining final expenses may do so through a fund handled by Mt. Vernon Baptist Church, 7174 Mountain Valley Road, Axton, Va., 24054.) 
He will be buried in Gilbert Family Cemetery on North Fork Road, within walking distance of the two houses where he spent his entire life.