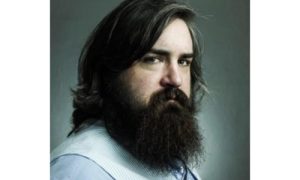 My girlfriend Lauren and I recently saw Greta Gerwig's "Barbie." I didn't expect a movie based on Barbie to be one of the funniest and most subversive wide-release movies of the decade, but it exceeded my high expectations.
Of course, now that "Barbie" has broken box office records and grossed over a billion dollars, we're destined to see more high-profile films directed by women, along with more films where producers hire idiosyncratic directors and allow them to pursue their unique visions and craft stories that are compelling while also having something to say.
Nah, I'm just kidding! We're going to see more movies about toys.
Already, Barbie manufacturer Mattel has announced a movie based on the "Polly Pocket" toy line; it's to be written and directed by Lena Dunham, presumably because the studio couldn't find anyone less likable. Mattel has also announced plans for movies based on Rock 'Em Sock 'Em Robots, ViewMaster, Uno, Hot Wheels, and the Magic Eight Ball.
Yes, we're about to experience a renaissance in the world of toy-based movies, and I'm here to cash in. Some jerk somewhere is going to pitch a movie about the Wacky WallWalker and there's no reason I can't be that jerk.
Below are my elevator pitches for some exciting new movies based on the toys and games we all loved as children. Studio executives, please feel free to make out as many comically large checks to Ben R. Williams as necessary and mail them to The Henry County Enterprise.
Pitch #1
Atlantic City, 1935. A mob boss known only as "Uncle" rules the city with fear, crippling the economy by buying up cheap real estate and gentrifying it, forcing the citizens to sleep in parks and under bridges. But all of that is about to change when an unlikely trio team up to take him down. Can a stage magician, a tailor with a dark past, and a disgraced race car driver take on the mob? This summer, action has a new name … Monopoly.
Pitch #2
A freak chemical spill has caused enormous, man-eating ants to flood Manhattan. Meanwhile, Ralph Abrams, heir to his family's struggling clothing factory in the heart of the Garment District, has just one chance left: if he doesn't sign the big deal with J.C. Penney's, he'll face financial ruin. Can Ralph fight off the mutant ants long enough to seal the deal, or will these bloodthirsty monsters destroy his birthright? Find out this summer in Ants in the Pants … so scary, you'll split your pants. 
Pitch #3
Secret Agent William Woolworth got too close to the truth; now, a gang of mercenaries have kidnapped his wife after dumping him in a vat of toxic chemicals that left him scarred and hairless. Little do they know he survived, and with his endless supply of convincing disguises, he's coming to exact his revenge. Wooly Willy … there'll be hell toupee. 
Pitch #4
Seven strangers awaken in a maze of constantly shifting rooms, each filled with deadly traps. There's no escape … or is there? Only one member of the group, a strange and off-putting child, can see the method to the madness; if his theory is correct, he can line up the rooms properly and free them all. If he's wrong, they'll all face certain death … in the Rubik's Cube. 
Pitch #5
Tortured by her traumatic past, a soldier keeps seeing the ghosts of the four men she killed in the war. Unable to cope, she descends into the nightmare world of prescription pill abuse. In what's destined to be an Oscar-nominated tour de force, Helen Mirren IS Ms. Pac-Man.