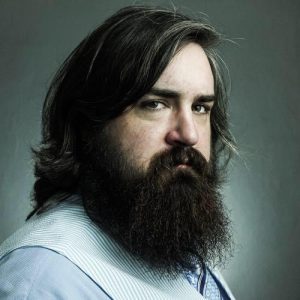 As the Great Depression ravaged America during the 1930s, new kinds of communities began to spring up all over the country. They were known as "Hoovervilles." 
Derisively named after President Herbert Hoover, who was in office when the Depression hit, Hoovervilles were shanty towns. The shacks were often constructed from scrap wood and metal, usually featuring a small stove, a cot, and a few cooking implements. Men, women, and children lived in Hoovervilles, and the populations were remarkably diverse for the time. Some even had their own unofficial governments.
One thing united the citizens of Hoovervilles: economic devastation. The Depression caused the number of homeless people in the U.S. to skyrocket and there just wasn't enough infrastructure to help them. Hoovervilles popped up in cities across America, often around free soup kitchens, populated with people who had nowhere left to go.
There were a few famous Hoovervilles. St. Louis had the biggest Hooverville in America, which even featured its own churches and its own mayor. Seattle had a number of massive Hoovervilles. The Bonus Army, a group of World War I veterans seeking their service benefits, formed a Hooverville in Washington, D.C. in 1932 (it was ultimately demolished by the Army, led by none other than Gen. Douglas MacArthur).
When I picture events from the Great Depression, a sepia tone tends to settle over the images. It's something from the past, something unimaginable today.
However, if you want to see a Hooverville in living color, I have some news.
They're back.
I recently saw a video from Olympia, Washington that's making the rounds on the internet. The video, recorded in early January, was filmed from a vehicle driving down a street. Both sides of the street were lined with vehicles, mostly older RVs, trucks with camper shells, and a few minivans and sedans. Tarps were stretched over top of many of the RVs, presumably to stop leaks, and trash littered the ground. 
Tent cities are nothing new. I've seen them in a few places. There used to be a fairly large one in Roanoke that I would often drive past, about forty or fifty tents pitched off the side of a major highway.
Make no mistake, the way we treat the homeless in this country is terrible, and tent cities are tragic. Many of the residents suffer from mental illness or drug addiction, and they deserve help, not to live in a battered tent in a culvert. 
But what the video from Olympia showed was something different. These were not people cast out into the streets because they suffer from mental illness or drug addiction. People in those situations generally don't own RVs or cars. 
No, the Hoovervilles of the 2020s are populated with the former middle class, and they're yet another confirmation that this country is in the midst of a severe housing crisis.
If you're a renter or you're in the market for a house, you sure don't need me to tell you this. It's harder than ever to find affordable housing right now, and if you're lucky enough to find a home within your price range, someone's probably going to snatch it out from under you by offering the seller more than their asking price and forgoing an inspection. And more than likely, that "someone" is an investor or a corporation that's going to buy everything it can in the area, gentrify the properties to within an inch of their lives, and then squeeze out all the neighbors who can no longer afford their own property taxes. 
As always, it's easy to make money if you've got money.
But if you can't afford to be a landlord, and you can't afford to be a homeowner, then you're going to have to go with the most expensive option: being a renter. You get to enjoy all the negatives of homeownership while your landlord enjoys all the benefits, but at least you aren't living in an RV on the side of the highway. 
At least, not yet. 
Unless something changes, I'm afraid we're going to see more and more modern Hoovervilles popping up across America. A White House press release earlier this week announced plans to close the housing gap within the next five years, which included a number of useful measures, including preventing institutional investors from purchasing real estate owned (REO) properties so that actual humans can have the chance to buy them instead. 
That's a step in the right direction, but maybe it's time we took a step back and addressed the elephant in the room:
What beneficial service does a landlord actually provide to society?
I propose that this question replace "What is the meaning of life?" as the default mystery for the ages.