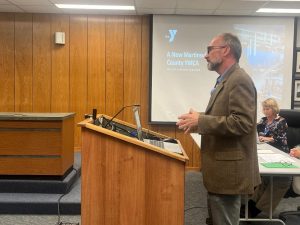 Members of the Martinsville City Council approved an increase in the city's cigarette tax and transient lodging tax at a June 27 meeting. Both changes will go into effect Friday, September 1.
The cigarette tax will increase from $0.30 per pack to $0.40 per pack.
City Manager Leon Towarnicki said some comments made during the budget discussion about the $.40 cents, and if the city could go higher.
"We cannot, $0.40 is the statute, $.02 per cigarette so 20 cigarettes in a pack is $0.40. There are other communities that are higher, but they were grandfathered in," he said.
The transient lodging tax will increase from 2 percent to 7 percent.
Vice-mayor Aaron Rawls explained visitors to the city pay that tax when they stay at a hotel or other accommodations.
"What we did as council is kind of look at other areas which are active in the tourism space and their rate. We were very, very low," he said.
Rawls said the council also noticed that there is a lot of tourism in Martinsville.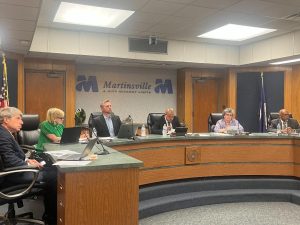 "We're looking at 90 percent in some of our hotels. Spillover going as far as Rocky Mount," he said. "Of course, we have people doing things in Martinsville and staying in Danville. So that was a pretty easy thing, I think, for us to turn the knob on to capture revenue like other areas are doing."
Mayor LC Jones said the transient lodging tax is not a tax that will particularly affect the city residents.
"This is something that we do have a lot of tourism here, so it is something that is an opportunity to take advantage of," he said.
Kathy Lawson said those who travel and stay in larger cities will pay a larger transient lodging fee.
"This is a small rate," she said.
When he was going through the reading, Rawls said he tried to pick the lowest ones he could find to share with the council.
"Seven was it. Danville was eight percent, plus a fixed dollar fee on every stay. So, this is a thing that we hope that tourism bucks come from outside our community (it) was kind of the point of having tourism," he said.
In other matters, the council:
*Heard from Brad Kinkema, director of the Martinsville-Henry County Family YMCA, about the facility and design project.
Kinkema said the project has been in the works since 2018 and is currently in the listening session phase.
"We were able to secure the property at Memorial (Boulevard) and Fayette (Street) in an auction last November. So, where the Family Dollar is now is where this property is," he said.
Kinkema said the new YMCA will include an outside splash pad, indoor pool, outdoor sports court area, an astroturf area, community room, fitness center, wellness center, and child watch area.
"We also incorporated the Early Learning Center because we know that preschool and daycare are very important. We have one right now, but this would hold over nine kids. It would also include infants and toddlers, so it would serve a great purpose for economic development if people have someplace to put their kids," he said.
Kinkema said one thing that came up during the listening sessions is how affordable the center will be.
"We don't plan to go up on our rates because of the new facility. Between now and when we finish the rates will be the same – probably not because you can't buy a loaf of bread for what you could two years ago," he said.
Kinkema said the organization plans to have more members to pay for the operations of the new facility.
"One of the things we find is that the Y doesn't turn people away due to the inability to pay. So, if somebody comes into the Y and says, 'I can't afford your family rate of $60 a month,' we offer financial assistance all day long. We don't turn them away and say you can't become a member, it's not an exclusive club at all," he said.
He noted 53 percent of the 3,200 members have their memberships paid through a third party. Twelve percent, or 294, receive financial assistance, eight percent are partially or fully paid by an employee, and 29 percent pay the regular rate.
*Appointed Lucy Trudeau to the Arts and Cultural Committee for a three-year term ending March 31, 2026.
*Approved the May and June meeting minutes.
*Recognized city employees who were eligible for service awards for the period of April 1- June 30.
*Heard an update from Natalie Hodge about Virginia Career Works.
*Heard an update on the expenditure of funds received through the American Rescue Plan Act (ARPA).