A man from Ferrum and a woman from Hardy were arrested on a charge of first degree murder in connection with the shooting death of a Martinsville man, according to releases from Henry County Sheriff Wayne Davis.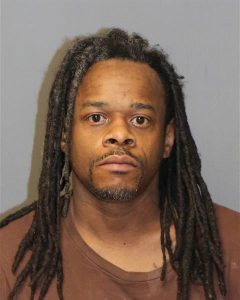 The Martinsville-Henry County 911 Communication Center received a call to conduct a well-being check at 84 Summit View Drive, Apartment 1, Martinsville at 7:28 a.m. on October 23. Henry County Sheriff's deputies responding to the scene entered the apartment and found a deceased man inside the home. He was identified as Michael Jerome Hairston, 46, and a resident of the apartment.
Investigators determined that Hairston arrived home around 5:12 p.m. on October 21. Less than two hours later, at approximately 7:08 p.m., two people arrived at Hairston's home, and appeared to go inside the apartment.
Several minutes later, both people allegedly were seen running from the apartment, as recorded on a neighbor's doorbell camera. One of the people appeared to be a woman, and the other a man. 
The Office of the Chief Medical Examiner determined the cause of Hairston's death was a gunshot wound to the head.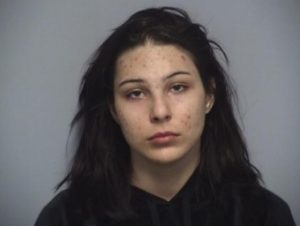 Investigators discovered a 2008 Audi had been captured on video leaving the area after the homicide occurred. 
The man in the video was identified as Louis Jerrell Webb, 44, of Cooks Knob Road, Ferrum. Authorities alleged he is believed to be the shooter. Webb was charged with first-degree murder, use of a firearm in commission of a felony and possession of a firearm by a convicted felon.
Webb is currently being held in New River Valley Regional Jail without a bond on an unrelated charge.
Henry County Sheriff's Office investigators, with the assistance of the Roanoke Police Department, were able to locate the vehicle and operator in Roanoke. She was identified as Angelina Jai'lynn Spade, 19, 335 Truman Hill Drive, Hardy. 
In addition to the murder charge, Spade was also charged with use of firearm in commission of a felony.
She is currently held in Roanoke City Adult Detention Center without a bond.
Anyone with information about the incident is asked to contact the Henry County Sheriff's Office at (276) 638-8751 or the Crimestoppers Program at 63-CRIME (632-7463).  The Crimestoppers Program offers rewards up to $2,500 for information related to crime. The nature of the crime and the substance of the information determine the amount of reward paid.