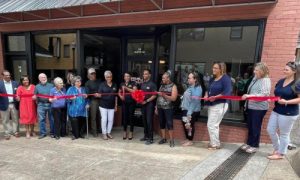 Rudy's Girl Media celebrated its grand opening with a ribbon cutting on Tuesday at its location 30 W Main Street in uptown Martinsville. The business is a multimedia content development company focusing on film, television, short-form digital content, and social media content development. 
"We have our own in-house content such as Hometown Hustle which tells the story of small businesses in small towns that make a big impact," said Rudy's Girl founder and owner Natalie Hodge. The company also has made short films Sell and Stolen Crowns, which were filmed locally using local talent and crew members.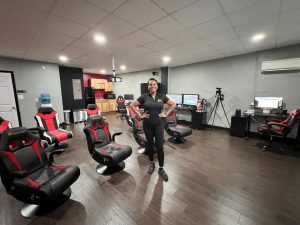 She also assists companies and organizations with content development. 
"It might be a capital campaign video, it might be a training video or commercial," she said.
Hodge hopes the new space will provide individuals with an opportunity to explore their creative side through film. 
The business plans to offer workshops and training soon to help individuals with projects. Individuals will also be able to rent studio space and use the Equipment at Rudy's Girl Media to produce their own content.
Hodge is a recent winner of the Gauntlet business competition.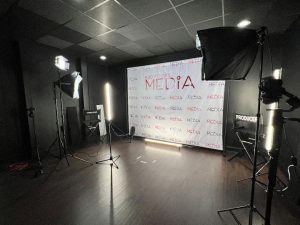 "I highly recommend anyone that is trying to grow their business to go through some kind of training program," she said. "It really helps you to think about your business in a different way." 
Hodge used the funding won from the competition to help transform her business space.
"Working with an older building, there was so much that needed to be done and I'm so appreciative of that process for all the resources and knowledge," Hodge said of the Gauntlet program.
The studio is open from 10 a.m. to 6 p.m. Monday through Friday and other times by appointment. For more information, email info@rudysgirl.com or call (276) 207-8671.