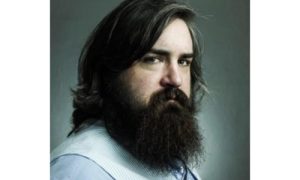 Dear Honorable Judge Albedo,
I'm writing to you today to tell you about my friend, Manny Patterson. I first met Manny when I was 20 years old in 1998, and he instantly became a friend and role model to me. He has been nothing but a positive influence on my life.
As a friend, Manny is an extraordinarily honest and intentional human being. In 25 years of friendship, I cannot recall him ever lying to me. He's a person who's always there for you when you need him. We have traveled together, raised our families together, and shared countless wonderful moments. He is not only a friend to me, but has demonstrated himself to be a good friend to others.
Now, I am aware that the judgment has been cast on Manny as guilty on 73 counts of first-degree murder by strangulation, and I understand that the families and surviving victims have a great desire for justice. I simply ask that my testament to Manny's character be taken into consideration during sentencing. I do not believe he presents an ongoing danger to society, and to have his daughter grow up without a present father would be a tertiary injustice in and of itself.
I would first like to point out that I do not personally believe my friend Manny to be the Flatwoods Strangler, and the fact that the violent stranglings that have plagued the Flatwoods community for thirty years ceased as soon as he was arrested is a case of correlation, not causation. However, even if my friend Manny WAS the Flatwoods Strangler, it seems to me that after violently strangling 73 people to death, he would surely have the "strangling bug" out of his system. In either case, Manny does not present an ongoing danger.
Furthermore, Manny has a large number of friends and acquaintances, VERY few of whom have ever been strangled to death. I sincerely doubt a supposed "Flatwoods Strangler" would have that level of self-control. Frankly, I have been disappointed that this strangulation trial has spent so little time acknowledging all those who haven't been strangled.
As someone who knows Manny well, I simply have a hard time believing that he would be capable of such acts. I can't help but think back on all the kindnesses I've seen him perform. When we were younger men, for example, the cast of our show was invited to a black tie event and one coworker revealed to Manny that he did not know how to tie a bowtie. Manny spent three hours teaching him, tying that bowtie around his neck over and over again, until he was certain that he had it down. That, your honor, is the mark of a good friend.
Additionally, I find it hard to believe that Manny could have possibly had time to commit all these crimes considering that he's such a homebody. On the nights that many of these strangulations took place, I actually received phone calls from Manny in which he told me that, if anyone should ask, he was at home watching TV. How could he have been in two places at once? Through the use of some sort of high-tech sci-fi machine? I'll remind your honor that those haven't been invented yet, to my knowledge.
Truly, Manny Patterson is one of the finest human beings that I have ever known. He's done so much incredible work for so many charities. He's won arm wrestling matches, cow milking competitions, pickle jar opening contests, you name it; if someone asks for support for their charity, Manny will never fail to raise one of his impossibly strong hands.
In closing, your honor, I hope you will show some leniency to my dear friend Manny. I simply cannot square the man I know with these lurid accusations. I have never personally witnessed this sort of behavior. The only behavior I have witnessed is kindness. I'll admit, your honor, that I have experienced a lot of cruelty from people over the course of my life, but Manny is a shining exception; he has never once mocked me for being born without a neck.