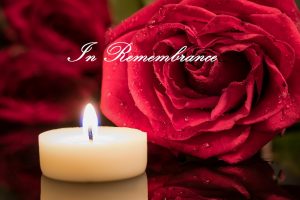 Rebecca Lynn Garner, 41, of Spencer, VA. passed away on Sunday, March 26, 2023, at Chippenham Hospital in Richmond VA surrounded by her family. Rebecca was born on April 24, 1981, in Roanoke VA.
Rebecca had a passion for cooking, baking, and caring for her beloved dogs. She loved to draw and was very talented at it. Rebecca also loved to create homemade Christmas and birthday cards to share with her family.
Rebecca left us much too soon; she will forever live in our hearts, and we will cherish the memories and the time we had with her beautiful soul.
She leaves behind her son, Charles Garner III; her fiancé, Chris Coleman; her sister, Chastity Hedges; her brother, John Hancock; her stepfather, Claude Hall; her nephew, Kenneth Presley Jr.; and her niece, Emily Hedges. She was preceded in death by her father, David Hancock; and her mother, Kathy Hall.
Her family will have a private celebration of her life.