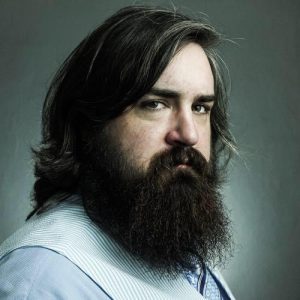 By BEN R. WILLIAMS
FOR SALE — 107 S. Blangford, 2 bedroom, 1.5 bath
Originally built in 1910, this beautiful home was converted into three condominiums less than ten years ago, but it still feels like new construction! It features an open floor plan, high-end finishes, and wide plank, solid oak floors throughout. Originally built by a sharecropper to accommodate his small family, your family will love the third of the house that's currently for sale! Please note that the other half of the half bath is technically on your neighbor Jerry's property, but there is a privacy curtain.
Price: $800,000
FOR SALE — 13 Wintorb, 4 bedroom, 3.5 bath
This sprawling neo-eclectic 3,500 sq. ft. home was built in 2008. Featuring a massive foyer, plenty of windows, two enormous staircases, and a kitchen fit for a cooking show, this home was built by a former employee of Lehman Brothers who only lived in it for a few months before moving on. Everything above the first floor remains uncompleted, but the bare wood and insulation will provide a perfect canvas for personalizing your dream home. If you're a fan of the Halloween aesthetic, you'll love the tombstone in the backyard! It's the final resting place of the original owner and its placement was one of the stipulations of his divorce settlement. 
Price: $2.3 million
FOR SALE — 39 Charmgate, 3 bedroom, 2 bath
The wood paneling, shag carpeting, and sunken living room may date this property, but it offers the perfect opportunity to redecorate in your own modern style! Located in a family-friendly suburb with little traffic, this home is the perfect place to start a family. Originally purchased in 1977 for $35,000, it can be yours for just $1.2 million. 
Price: $1.3 million (it went up during the time it took to write the previous sentence)
FOR RENT — 7 Tenemiento, 1 bedroom, 1 bath
You'll never recognize the former Hanscom's Hotel for Drifters! Once offering its famous "dollar a night" guarantee, the newly remodeled building features solid floors, hand-painted walls, and a hot plate with at least one working eye! 
Price: $2,200/month
FOR SALE — Corner of Stabworth and Inebrio, 1 bedroom
Looking for a good starter home? Check out this 1983 Oldsmobile Omega, conveniently located at the corner of Stabworth and Inebrio. Featuring front-wheel drive, a 2.8 liter V6, and plush velour interior, the Omega is the home of choice when your home happens to be a car. This four-door sedan gives you plenty of room to grow your family. NOTE: Air conditioning, engine are currently "fixer-uppers."
Price: $55,000
FOR RENT — The good mattress down by the tracks, 1 bedroom
Offering up a wonderful view of the Smucktown Industrial District, the good mattress down by the tracks is a great place to raise your family. This one is going to go fast now that Wally hitched that train to Pittsburgh. Comes with multiple amenities, including a half-bottle of gin, a spoon that's been sharpened on one end, and several risqué magazines. 
Price: $1,500/month
FOR SALE — Your house, on your street
We hate that you had to find out this way, but a real estate developer just bought your house and he's kicking you out. Worse still, he's opening a bar down the street that serves something called "molecular cocktails," so there's no way you can afford to live anywhere near here. If you're nice to the new owner on your way out, he might teach you how bitcoin works.
Price: N/A