A benefit ride held in honor of a slain Henry County girl is entering its 21st year and law enforcement agencies take another look at unsolved cases after a recent charge in a 13-year-old case in New York.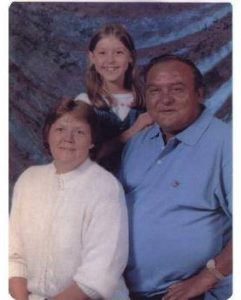 Rex Heuermann, 59, was charged with three counts each of first-degree murder and second-degree murder in connection with the 2007 – 2010 deaths of three women who were found in 2010 near Gilgo Beach, NY. 
Heuermann, a New York architect, has pleaded not guilty to all counts.
He reportedly owns property in other areas, including Las Vegas and Chester County, S.C.
Henry County Sheriff Wayne Davis on Wednesday said he had not heard about Heuermann's South Carolina property, and was not familiar with the route he would take to get there.
However, "we're open to exploring all options" in unsolved cases, including the 2002 slayings of the Short family, Davis said.
The bodies of Michael and Mary Short were found Aug. 15, 2002, in their Oak Level home. Each suffered a single gunshot wound to the head. Their 9-year-old daughter, Jennifer Renee Short, was missing and presumed abducted by her parents' killer or killers. Human remains found in Rockingham County, N.C. about six weeks later were confirmed to be those of Jennifer. She, too, suffered a gunshot wound to the head. No arrests have been made in the case. 
The Shorts were considering a move to South Carolina at the time of their deaths, according to reports at the time, and the couple had talked to a local real estate agent about selling their Henry County home. Michael Short had been searching for a job with a mobile home moving company in the coastal region of South Carolina, reportedly visiting areas that included Bennettsville, Florence, Conway and Myrtle Beach. 
Chester County is situated just off Interstate 77, between Charlotte, N.C and the state capital in Columbia.
Heuerman bought property there in 2022. Relatives have lived in the area for about two decades, according to online reports. 
The investigation in New York is ongoing, as authorities there seek information in the death of a fourth woman, and cases of missing persons and murders are being revisited nationwide, according to online reports.

The recent developments coincide with preparations for the Jennifer Short Educational Scholarship Benefit Ride. Typically held on the second weekend in August, this year's ride is set for Saturday, Aug. 19.
Ray Reynolds, who organized or helped organize the event for 20 years, stepped down last year. 
Reynolds said he kept the date of the second weekend because it fell closest to the anniversary of the deaths, and it was set aside out of respect for the family. He will be unable to attend this year's event due to a pre-planned vacation. 
The ride is being organized this year by the Fraternal Order of Eagles, 210 Mill Creek Drive, Bassett.
"With the Eagles Club being in charge, I am certain the ride will still be successful" regardless of the date, Reynolds said. "I cannot thank them enough for all they have done for the community in the past." 
He noted that proceeds from the event are presented to the Bassett Kiwanis Foundation, which along with the Community Foundation serving Western Virginia, acts as the fiscal agent for the scholarship fund and awards a scholarship to a Bassett High School graduate each year. 
When Reynolds stepped aside, more than 60 students had been awarded scholarships and more than $40,000 raised throughout his tenure.
Bikes, cars and trucks are welcome to participate. The cost is $20 per bike/car, and $5 per passenger. Registration begins at 10:30 a.m., with kickstands up at 12:30 p.m. The event will include door prizes and a 50/50 drawing. A meal will also be provided, and T-shirts are for sale.
For more information, visit https://www.facebook.com/events/1422196071956453/?ref=newsfeed.