The Henry County Planning Commission met last week to hear two rezoning requests.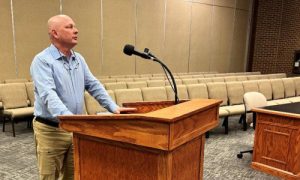 John Reno, an engineer with Thirty-Six Fifty One, LLC, requested property located on the corner of Fontaine Drive and Textile Drive in Ridgeway to be rezoned. The property is currently zoned as commercial, and Reno sought to rezone it to limited industrial to construct warehouse shell buildings to be used for storage. Reno plans to construct four 4,000-square-foot warehouse units.
County Planning Director Lee Clark expressed that Reno's concept is absolutely valid. 
"I commend him for proposing this project and for where it is being proposed. I think there is a market for this type of use here," Clark said. He hopes that some businesses will take advantage of the spaces once constructed. 
Clark recommended approval.
Reno said that he has worked with his employer on similar projects in other locations such as Natural Bridge and Augusta County and had success. 
"We made six of these units in Augusta County, and within three months we had them full. We would love to try it here," Reno said.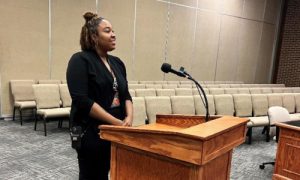 The board approved Reno's rezoning request.
Area resident Cyana Bulgin requested the rezoning of a lot located on the east side of Meadowood Trail near Hodges Farm Road in Horsepasture. Bulgin's original request was to rezone it from suburban residential to rural residential to place a manufactured home. 
Bulgin's father and grandmother own the lot. Due to deed restrictions and covenant, the area is restricted to the placement of single wide homes. Bulgin amended her request, and the rezoning was approved.