The late Rodney Scott "Rupe" Dalton and his unique artwork are not strangers to Piedmont Arts. 
Dalton, who was a barber by trade as well as a comedian, passed away last year. 
His timeless artwork depicts scenes from southern life in Black American families. Scenes displaying blues musicians, family gatherings, and children playing were common in his work. Dalton was an airbrush artist whose detailed work could easily be mistaken for oil painting or oil pastel on canvas. 
Lauren Ellis, Programs and Public Relations Coordinator at Piedmont Arts, referred to Dalton as an amazing, beloved local artist. 
"All of the other artists would get kind of upset when they found out that Rupe was entering Expressions, because when Rupe entered, they knew they were not going to win Best In Show,' Ellis said. "Rupe won Best In Show almost every time he submitted."
Expressions is an annual local competition open to all artists living within a 100-mile radius of Martinsville, Virginia. 
An exhibit to honor Dalton, entitled "Rupe Dalton Retrospective," is currently on display until March 18.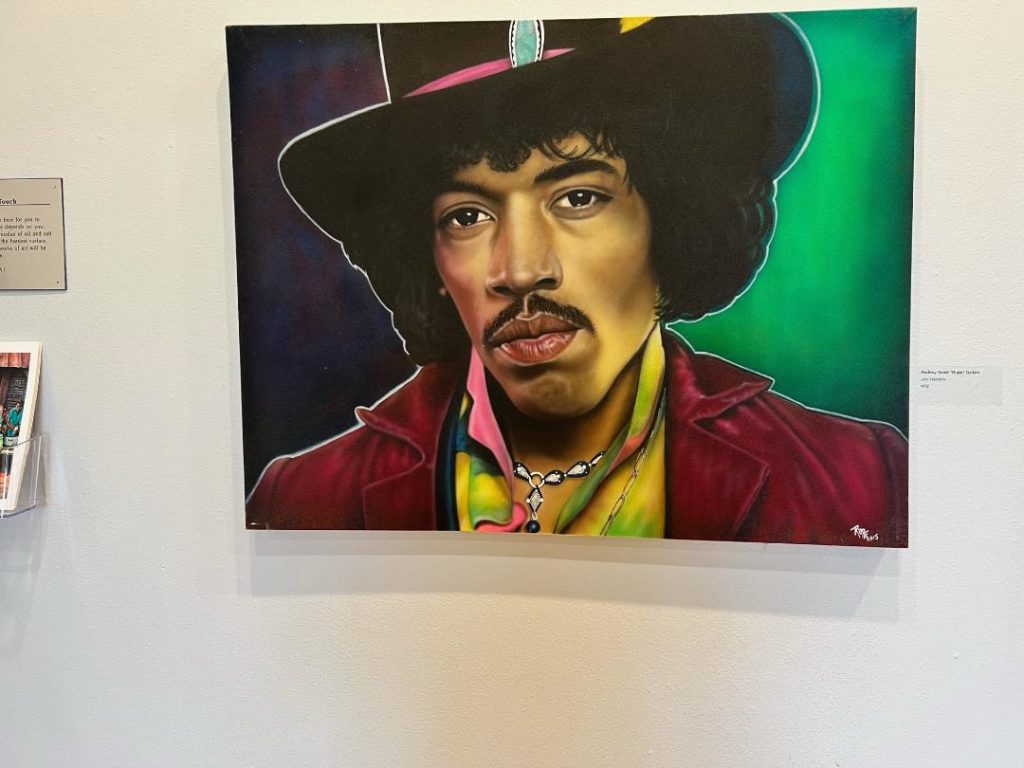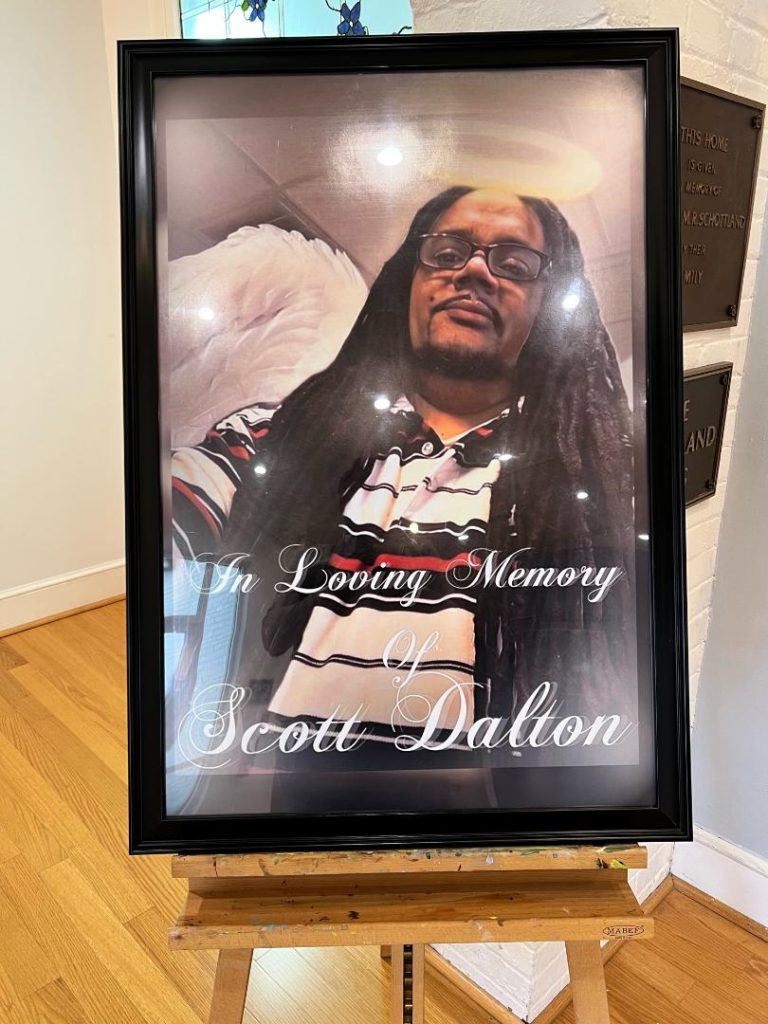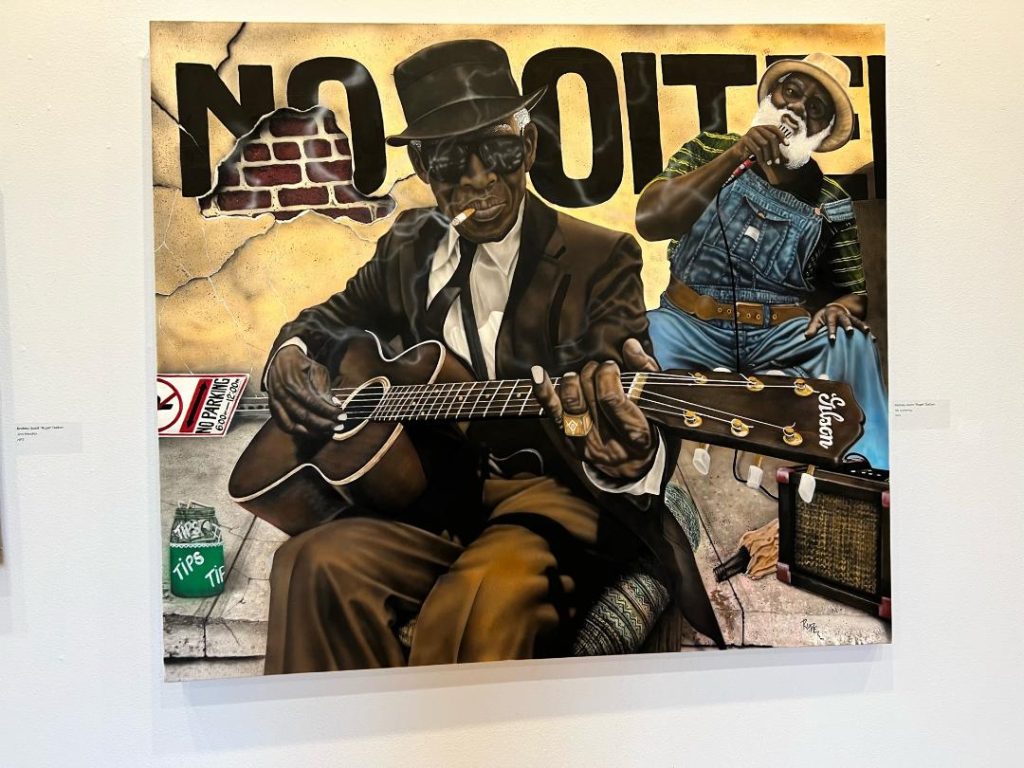 "Hanging Tree Guitars," which features the work of luthier and artist Freeman Vines, also is on display. Vines has built guitars for over 50 years by transforming materials such as radio parts, wood from tobacco barns, and other items into distinctive hand crafted pieces.
Vines was born in 1942 in Greene County, North Carolina. He met photographer and folklorist Tim Duffy in 2015. Duffy is the founder of the Music Maker Relief Foundation, a nonprofit that provides assistance and grants to senior and vulnerable artists. The foundation focuses on southern music such as blues, gospel, folk, and Native American music and the artists. The foundation has served over 500 artists since 1994 with Vines being one of those artists.
Freeman Vines spoke of his pieces in his exhibit, "I felt the wood was trying to talk to me, trying to tell me something." Vines acquired wood in 2015 from the tree in which Oliver Moore was lynched in the 1930s. His work takes wood from the traumatic past of people in Eastern North Carolina and shapes it into something that speaks against the story of that ordeal. Vines work will be on display until March 18 as well.
In accordance with Black History Month, Piedmont Arts will host an African American Read-In and Family Day on February 25 at 10 a.m. Admission is free.