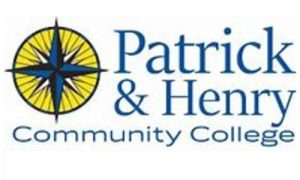 Gov. Glenn Youngkin announced on March 24, more than $8.1 million in Growth and Opportunity Virginia grants and of that, Patrick & Henry Community College will receive $118,545.
P&HCC will use these funds to increase dual enrollment opportunities in welding for students in Henry County Public Schools and Martinsville City Public Schools. The program will enroll and train 27 students in two years, with participants able to pursue further certification upon graduation.
"This initiative will serve to expand the pool of qualified workers in our area and continue these students on a pathway to careers that provide family-sustaining wages in this high-demand field," said Rhonda Hodges, Vice President of Workforce, Economic and Community Development at P&HCC.
"We are so proud of the growth we've seen with GO TEC over the last few years. By investing in this program, we are taking direct steps to address workforce pipeline issues and investing in the youth in our region," said Tim Clark, GO Virginia Region 3 Council Chair. "We are excited to grow our regional partners with the projects funded at both Patrick & Henry Community College and Southside Virginia Community College."
The dual enrollment welding classes will begin in the 2023 fall semester.
GO TEC is a collaborative project that aims to develop the regional workforce in order to meet changing industry demands. The program begins to engage with the student at the middle school level and continues through high school dual enrollment and post-secondary programs. The focus of the project is to further develop the sectors of IT, advanced manufacturing and STEM (science, technology, engineering and math) by creating a talent pipeline that begins in K-12.