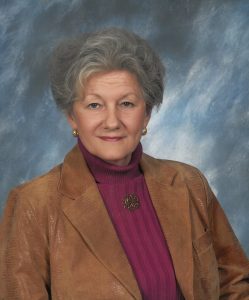 Patsy Lee Shelton Swafford, 83, of Collinsville, VA passed away on Thursday, July 27, 2023, at Riverside Health & Rehab in Danville, VA.  Patsy was born on January 19, 1940, in Henry County, Va to the late Paul Freeling Shelton and Rilla Lawless Shelton.  She was also preceded in death by her husband Stephen Terry Swafford
Ms. Swafford was a member of Stone Memorial Christian Church and a true believer in her lord and savior Jesus Christ.
Patsy is survived by her brother; Billy Shelton (Bonny) of Danville, nephew; Marcus Shelton of Summerfield, NC, nieces; Debbie Deane and Jennifer Thomas both of Danville; special friends; Reggie and Jeanie Mayhew of Collinsville and Peggy Young of Bassett.
A funeral service will be held at Norris Funeral Services, Martinsville, VA on Monday July 31 at 2:00 pm with Pastor Tim Wood officiating. There will be a visitation one hour prior to service. Entombment will follow at Roselawn Abbey Martinsville, VA.
Norris Funeral Services, Inc. and Crematory, Martinsville, VA is serving Swafford family. Online condolences may be made at www.norrisfuneral.com.