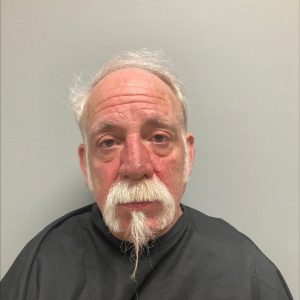 The Martinsville-Henry County 911 Communication Center received a call around 8:08 p.m. on September 2 from a man at 4571 Irisburg Road, Axton. The man allegedly stated that he had just shot and killed his boyfriend. 
Deputies from the Henry County Sheriff's Office responded to the scene and located a deceased man who had suffered multiple gunshot wounds. The man was identified as Bryant Richard Robinson, 36, of 145 Oriole Dr., Stoneville, North Carolina.
Authorities determined that Robinson and John Brooks, the alleged caller, were in a relationship. During the evening, an argument ensued. Eventually, it became physical, and one of the men allegedly grabbed a firearm and shot the other. 
The alleged shooter was at the scene when deputies arrived and was taken into custody without incident.
Robinson's body was transported to the Office of the Chief Medical Examiner in Roanoke, Virginia, where an autopsy will be performed.
John Andrew Brooks, 59, of 4571 Irisburg Road, Axton, was charged with second degree murder and use of a firearm in the commission of a felony in connection with the incident. He is being held with no bond at the Henry County Adult Detention Center.
The investigation is continuing, anyone with information about the incident is asked to contact the Henry County Sheriff's Office at (276) 638-8751 or Crimestoppers at 63-CRIME (632-7463). The Crimestoppers Program offers rewards up to $2500.00 for information related to crime. The nature of the crime and the substance of the information determine the amount of reward paid.