On October 29, around 6:30 p.m., Henry County Sheriff's deputies responded to the Figsboro General Store, located at 3899 Figsboro Road, to a reported robbery. Upon arrival, it was discovered that a larceny had occurred and not a robbery.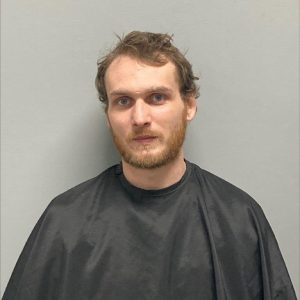 A former employee allegedly had entered the store and stolen a money box from behind the counter, according to a release from Henry County Sheriff Wayne Davis.
Jacob Andrew Martin, 25, of 21 Dog Patch Lane, Martinsville, was a previous employee, according to the owner of the Figsboro General Store, who also alleged $240 from the same money box had been stolen during Martin's employment. 
After the money box was stolen, a man fled on foot. Martin was found a short time later, allegedly hiding under the porch of his residence on Dog Patch Lane. He was taken into custody without incident, Davis said in the release.
Martin was charged with one count of larceny from this incident and one count of embezzlement from the previous incident. He is currently being held at the Henry County Adult Detention Center without bond.
Anyone with information about the incidents is asked to call the Henry County Sheriff's Office at (276) 638-8751 or Crimestoppers at 63-CRIME (632-7463). The Crimestoppers Program offers rewards of up to $2,500 for vital information related to crimes. The nature of the crime and the relevance of the information provided will determine the exact reward amount.