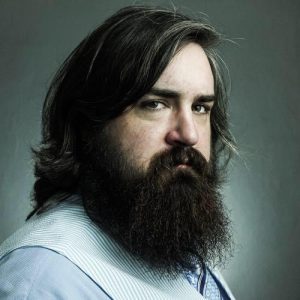 I saw a hilarious viral video the other day. 
The video begins with a man in bib overalls standing at his back door.
"As you all know, I am the biggest advocate and supporter of Jack Daniel's whiskey," the man said, which is something I did not know since I've never seen this guy in my life. "Have been for forty years of my life, if not longer. Here's the deal: you went woke. … So this is what I got for you guys."
The gentleman then proceeds to haul out every Jack Daniel's-branded item he owns and throw them one by one into the trash, including a bar mirror and multiple whiskey glasses. He then pours a truly remarkable quantity of Jack Daniel's into a fire pit, including two bottles that he says cost $250 and $100 respectively, and then lights the whole mess on fire. Or at least he attempts to; Jack Daniel's is only 80 proof, which isn't a high enough proof to burn, and in my estimation as a man who enjoys a good bourbon, is basically brown water. 
The reason the gentleman does all this is because some two-year-old Jack Daniel's ads featuring drag queens visiting the distillery have recently resurfaced on conservative media and people are losing their minds. 
There is something deeply comical about watching a man who assuredly refers to certain people as "snowflakes" have a big old diaper baby tantrum and smash his toys while wearing his cute little overalls. It's even funnier since he already bought all this stuff; he's literally burning his own money.
Of course, Jack Daniel's isn't the only alcoholic consumer product that people use to craft a remarkable facsimile of a personality. Bud Light is now under fire for partnering with a transgender TikTok personality named Dylan Mulvaney for a March Madness promotion. Also, they're planning to once again produce rainbow-colored cans of Bud Light for Pride Month, and apparently if you drink terrible beer from a rainbow-colored can you instantly become gayer than a production of "La Cage aux Folles" starring two Liberaces. 
And so, predictably, these companies have been accused of "going woke." 
"Woke" is an interesting word. As a piece of slang, it actually dates back nearly a hundred years. Until recently, it was a term used in African-American Vernacular English (AAVE); "staying woke" basically meant "being alert to racial prejudice and discrimination."
However, the meaning has largely changed. When Angry Whiskey Baby made his little video and accused Jack Daniel's of having gone woke, he meant that they had become tolerant and accepting of marginalized communities, which to his mind is a bad thing. 
Of course, you can't say "I'm boycotting this company because they're tolerant." Even a man burning $500 worth of his own property has that much self-awareness. "Woke" serves as a dog whistle. 
In a New York Post op-ed authored by conservative commentator John Cardillo in the wake of the Bud Light controversy, Cardillo opined that "brands have to stop listening to their woke creative teams and get in touch with their consumer demographics."
And this point, ultimately, is what I find so amusing about the Jack Daniel's/Bud Light backlash. 
We live in a capitalist society, and as such, we enjoy the seven benefits and 43,000 drawbacks that come with the territory. One minor benefit of capitalism, in my opinion, is that it allows us to easily track the popularity of progressive ideals in real-time. 
The reason for this is that no company in a capitalist society ever does something just because it's the right thing to do. Every single decision that a major corporation makes is based solely on whether that decision will make the corporation more money. 
Jack Daniel's didn't partner with drag queens because it was the right thing to do. Bud Light didn't partner with a transgender person because it was the right thing to do. These decisions were made because after years of painstaking market research and endless data collection, the numbers people at these companies determined that embracing marginalized groups would gain them more customers than they would lose.
That's it. There's no deeper meaning. The only statement these companies are making is, "wait a minute, gay people and transgender people ALSO have money!"
Of course, I certainly don't think this is a bad thing — I fully support inclusivity. However, it's telling that whenever June rolls around and companies begin putting rainbows on their products for Pride Month, my friends who are gay are among the first to roll their eyes. They know these companies just want their money. 
At the same time, it's comforting to know that despite what a vocal minority would lead us all to believe, the majority of folks in our society ARE becoming more tolerant and accepting, albeit sporadically and not without the occasional massive setback. 
Fortunately, the ones who aren't changing with the times are easy to spot. They yell a lot and smell like burnt whiskey.