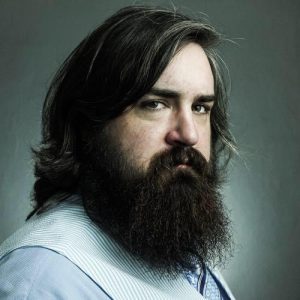 When I first heard that Paul Pelosi, husband of Democratic Speaker of the House Nancy Pelosi, was attacked in their home by a hammer-wielding lunatic who was demanding to know her whereabouts, I made three predictions. 
The first prediction was that right-wing politicians would immediately label the attacker either a crazed Democrat or a mentally-ill loner with no known motive. This prediction came true instantly. One rumor that quickly took hold, published by the Santa Monica Observer, alleged that Paul Pelosi had picked the attacker up at a gay bar and the violent assault was part of some sort of lovers quarrel. This was of course completely baseless, but that didn't stop America's Favorite Try-Hard Elon Musk from sharing it on Twitter.
My second prediction was that it would turn out the attacker was, in fact, a right-wing nut job who had been whipped into a frenzy by Q-Anon conspiracy theories. This was also proven accurate when it was revealed that the attacker had a blog highlighting fringe right-wing memes and featuring various screeds against Jews, black people, Democrats, and transgender people, among others.
My third prediction was that the same Republican leadership that amplifies and enables the most unhinged voices within the party would take a moment to pay lip service to the attack, fumfering about how it was an unspeakable tragedy not to be tolerated, before returning to their lucrative day jobs of tolerating it. 
Sure, Senate Minority Leader Mitch McConnell briefly rose from his grave to strongly condemn the attack, as did House Minority Leader Kevin McCarthy, but fittingly enough, they were in the minority.
Kari Lake, the Republican nominee for Governor of Arizona, cracked a joke about the attack at a campaign event, saying that Nancy Pelosi has protection when she's in Washington D.C., but "apparently her house doesn't have a lot of protection." I realize that barely qualifies as a joke, but her audience loved it.
Lake faced some backlash for the comment, forcing her to appear on Fox News and inform Tucker Carlson, the most popular cable news host in America with a regular audience of 3-4 million people, that she is being silenced by the media. When we're discussing an 82-year-old man whose skull was caved in with a hammer, let us not forget the real victim: Kari Lake's precious feelings. 
Meanwhile, Donald Trump Jr., who's a politician in the same way that I'm a pilot based on the aviator wings given to me on my first plane ride as a tiny child, retweeted an image of a hammer sitting on a pair of underwear. The photo was labeled the "Paul Pelosi Halloween costume," presumably a reference to the gay bar conspiracy theory I mentioned earlier in the column. Isn't it hilarious that an elderly man gets brutally attacked with a hammer?
And then, of course, there's our own Governor Glenn Youngkin, who joked at a campaign rally in Stafford that "there's no room for violence anywhere, but we're going to send (Nancy Pelosi) back to be with him in California."
Youngkin was called out, but he hasn't apologized for the remarks. Why should he? Seven or eight years ago, a joke like that would have been political suicide. Not anymore.
The thing is, I don't even LIKE Nancy Pelosi. She's yet another dinosaur corporate Democrat who makes the faintest effort to publicly appear progressive while privately maintaining the status quo. As a politician, Nancy Pelosi has virtually nothing to offer me, and unless I come across a hot stock tip, there's no reason she would ever want to hear my opinion, either. 
And yet — call me crazy here — I just can't take any delight in her husband having his skull fractured by a hammer-wielding psychopath. It's not funny, it's disturbing, and I have an ominous feeling that it's a bellwether of more violence to come. 
I sometimes think about Joseph N. Welch, who served as the chief counsel for the U.S. Army when it was under investigation for Communist activities by Sen. Joe McCarthy. During the hearings, when McCarthy continued to baselessly attack a young attorney by claiming him to be a Communist, Welch famously asked McCarthy, "At long last, have you left no sense of decency?"
It was considered a turning point in the era of McCarthyism, a plain question that opened the eyes of millions and showed them that McCarthy was nothing more than a cruel bully, not some defender of American ideals.
It's absurd to think of a thing like that happening now. During Welch's era, decency was still considered a virtue. In the political landscape of 2022, it's nothing more than an impediment, a roadblock on the path to success. 
Who needs decency when cruelty pays the bills?