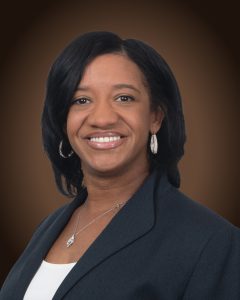 The Patrick & Henry Community College Board has elected Ms. Jewell Drewery (Martinsville) its vice chairperson. Drewery has served on the P&HCC Board since January 2022 and is the chairperson of the Legislative Committee and a member of the Executive Committee of the board. She joins chairman Robert Haley (Henry County) in board leadership and will assume the role of board chairperson in July 2024.
Ms. Drewery supports several initiatives to revitalize Martinsville and also serves the community by leading technology initiatives at Fayette Street Christian Church and serving on the usher board there.
Jewell Drewery is a 1995 graduate of Martinsville High School and attended Hampton University. She is an agent with Rives S. Brown Realtors in Martinsville, VA.