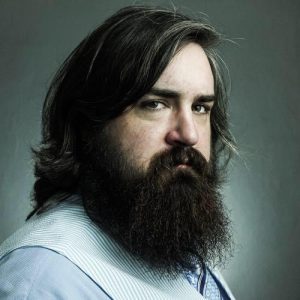 I wish to apologize to all of my friends on Facebook. Recently, I made a post that was over the top and completely out of character, and for this, I need to apologize.
This is not who I am.
When I made that post, which was about a former employee of mine, I was under the influence of alcohol. As we all know, alcohol is a mysterious substance that causes completely alien thoughts to enter your brain, things that you would never in a million years think while sober. It was wrong of me to voice those thoughts on Facebook.
It was wrong of me to say that this former employee of mine had "pleased more men than Monday Night Football." It was wrong of me to say that she's "easier than a college athlete's course load." I certainly never should have said that she "got more <redacted> than a La-Z-Boy at a nudist colony." And I definitely shouldn't have done all this while drunkenly harassing her at her new place of employment.
I never should have made these statements on Facebook, and I certainly shouldn't have shared them on my personal page, my business page, my LinkedIn, and several online obituary guestbooks. These statements are not who I am. They are cruel, unprofessional, and ignorant, and I cannot possibly imagine that I am any of those things, so you can see where I'm coming from here. 
These comments were misplaced and should have never been shared publicly. They should have been shared privately in group chats, or in the locker room at the country club. 
You have to understand that when I made these comments, it never occurred to me that there was a real live person who could be severely impacted. But I understand that now.
Because that person is me, and in the name of all things holy, I need you all to stop dragging me online and come back to my businesses.
How was I to know that eventually I might have to face the consequences of my own actions? What are the odds of that, one in a billion? It's never happened before. I'm in uncharted territory here, folks. Frankly, I'm scared.
Please believe me when I say that I deeply regret the hurt that I've caused. The hurt to my businesses. The hurt to my brand. And what if I develop political ambitions some day? It truly breaks my heart. 
And of course, there's the hurt I've experienced personally. People are saying all kinds of cruel things about me on Facebook, and now they're even harassing me at my place of business! What kind of person does a thing like that?
Anyway, I apologize. I will do my best to learn from this and move forward in a positive manner. And whether you're a friend, a colleague, or even some trifling tart, I hope you'll forgive me. 
And if you're a former customer, I hope you'll come back and give us another shot. 
No long T-shirts, bandanas, or durags, though.