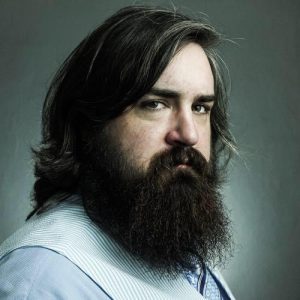 Hello there! I'm Corporate Carl, and I'm a barely animated piece of flat art! You might know my art style by the names "Corporate Memphis" or "Alegria," but one thing's for sure: my proportions are geometric, my limbs are elongated, and my skin is purple out of some misguided attempt to engender a sense of inclusivity. Anyway, I'm here to teach you how to order staples in an interminably long web-based interactive video!
Staples: when it comes to sticking two or more pieces of paper together by punching a thin piece of metal through the upper left corner, there's no better product on the market. But what happens when you run out of staples? Well, good old Corporate Carl is here to help you out!
First, go to www.corporatesolutions.com/user/userlogin/acquisitions/officesupplies/staplers/accessories.html. Once the page loads, simply create an account using your employee ID number. When prompted, enter your social security number and cell phone number to register for two-step authentication, then create ten security questions so you can log in securely.
Once you're logged in, it's time to order some staples, right? Hey hey, not so fast! First, we need to know what kind of stapler you're using! Simply click on the "Stapler" button, then click on the "Stapler Style" button, then choose your employee number from the drop-down menu. 
As you can see, there are several options. Do you have a standard stapler, a mini stapler, an effortless stapler, a long-reach stapler, or a heavy-duty stapler? Click on the stapler you have on your desk. If you aren't sure what kind of stapler you have, please go to www.corporatesolutions.com/humanresources/staplerinquiries.html to send your Human Resources representative a request for a stapler manufacturer datasheet (allow up to 30 business days for the request to be processed). 
By the way, if you click the "NEXT" button before I'm done talking, my AI-generated audio clip WILL start over. Show ol' Corporate Carl a little respect!
Now that you've selected your stapler, it's time to determine what kind of staples you need! Staples are divided by a two-number metric system, with the first number referring to the gauge (or thickness) of the staple and the second number referring to the length of the staple's legs. In the drop-down "Staple Select" menu, you'll see the following common staple sizes: 23/6 (this is the standard size), 23/8, 23/10, 23/13, 23/15, 23/17, 23/20, and 23/24. Depending on the size of the staple, you can staple anywhere from 30 to 250 sheets of paper together! 
Let's take a break for a pop quiz! Corporate Carl has come up with some real head-scratchers for you! Answer the following questions by clicking TRUE or FALSE.
TRUE or FALSE: The stapler as we know it was invented in 1879 and was called the McGill Single-Stroke Staple Press.

TRUE or FALSE: There's a direct correlation between a high tide and increased stapling activity.

TRUE or FALSE: If your stapler stops working, you should aim it at your unprotected eyeball while repeatedly pressing the lever. 
Good job! You got all the questions right in less than seven tries! Let's move on!
Once you've selected the type of staples you need, you probably think you're done, right? Slow down there, buckaroo! Next, go to the drop-down menu and select the number of staples you need. Remember to memorize the codes for each type; a full strip of 200 staples is code CROX, a half-strip of 100 staples is code CROV, and a rolled cartridge of 5,000 staples is code CR0X (this one is a zero instead of an O). Nobody is exactly sure what these codes mean, but you'll need to memorize them because they randomly switch places within the drop-down menu for reasons our IT department hasn't been able to figure out yet. 
You're almost in the home stretch! Now it's time to send a Staple Request Invoice (SRI) to the fiscal department. Whatever you do, DO NOT press the button labeled "SEND STAPLE REQUEST INVOICE." This deletes the request. Instead, simply press the button marked "DELETE."
And that's it! You're now a regular staple-ordering John or Jane, and Corporate Carl is very proud of you!
But what if you need a less permanent solution to your paper-binding needs? Well my friend, it's time to order some paper clips! To learn how to order paper clips, go back to the home menu and select training module 167 of 348. Corporate Carl will see you there!