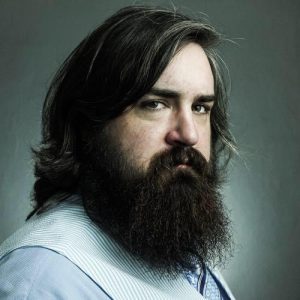 While there are plenty of things I would much rather be doing — experiencing dental surgery without the benefit of anesthetic, for example — I feel obligated to write about Dobbs v. Jackson Women's Health Organization, the recent Supreme Court decision that overturned Roe v. Wade. 
Back in early May when the draft decision first leaked, I wrote a column about what was going to happen next. I wrote that "trigger laws" in 18 states were going to quickly go into effect, barring women in those states from receiving abortions; that's already happened in 13 states, probably more by the time you read this. I wrote that many women were going to die due to receiving back-alley or DIY abortions, not to mention due to nonviable pregnancies that they will be forced to carry to term.
I also wrote that because Roe v. Wade hinges on the Due Process Clause of the 14th Amendment, many other rights once guaranteed based on the clause could also fall by the wayside, including gay marriage, interracial marriage, and the right to buy contraceptives without government restriction.
I still stand by all of that, and I still encourage any same-sex or interracial couples to get married while you still can. The cynic in me predicts that pre-existing interracial marriages will be grandfathered in after a ban takes place solely because Justice Clarence Thomas himself is in an interracial marriage, and "rules for thee but not for me" is about the only thing we can count on these days. 
Maybe all of that sounds alarmist, but for the better part of the last decade, I have assumed the worst about our United States government and it has never failed to lower itself to my expectations. There is no rock bottom. Frankly, I'll be pleasantly surprised if women are still allowed to own property a decade from now. 
Based on decades of polling, the majority of Americans — anywhere from about 58 to 70 percent — did not want Roe v. Wade overturned. Oddly enough, most evangelical Christians didn't even care about Roe v. Wade when it passed in '73; they viewed it as a Catholic issue. The pro-life movement truly began when the IRS started pulling tax-exempt status from church-funded segregated private schools in the 1970s. Evangelical leaders of the time like Jerry Falwell realized that it would be hard to mobilize their voters against "government intrusion" on the basis of defending racial segregation, but they discovered that when framed correctly, the abortion issue could get grassroots voters out to the polls and win elections for the Religious Right. By his own admission, Falwell didn't even preach an anti-abortion sermon until 1978. That was about the time it became politically expedient to do so.
And now here we are, hurtling toward a theocracy in a country that once prided itself on the separation of church and state.
The word "theocracy" is a funny thing. The majority of the people who are cheering this Supreme Court decision believe that we're a Christian nation and that our laws should be based in Christianity, but they don't like the word "theocracy." That's a bit like if I invited you over to my house and served you a big scoop of vanilla ice cream with chocolate syrup, whipped cream, and a cherry on top, and then I got angry at you when you called it a "sundae." 
I know some people celebrating this decision, overjoyed that many women will now have no choice but to celebrate the blessing of motherhood. How wonderful it will be for thousands of children to be born into homes that cannot afford them, homes where they will grow up unwanted, homes where they will never know love.
If that's a blessing, I'd hate to see a curse.