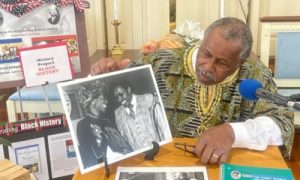 The Rev. Tyler Millner is hoping a celebratory exhibit in his church will serve as a springboard and change the way Black history is taught. 
"We need to expand our celebration of Black history and transition it to Black History Education," said Millner, pastor of Morning Star Holy Church, which houses the "Together" exhibit/display through March. 
The multi-faceted exhibit is a salute to Black History Month (February), the 2023 King Holiday, and Women's History Month-March, as well as to promote the idea of Black History Education. 
It includes the Dr. Martin Luther King Holiday/Community Learning Week, which is the national model for celebrating the King Holiday; the United Holy Church of America, Inc./Virginia Convocation, which is the oldest Black Pentecostal body in the US; Black History\Civil Rights; Classic Photos\Images, and this year, Women's History Month. 
"We decided to keep the exhibit going through March, so we expanded it," Millner said.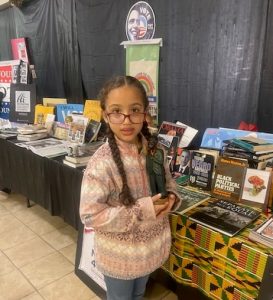 Part of that expansion includes information about "the black press, black college, profiles of key civil rights leaders, significant newspaper clippings chronicling major news and events and more," he said, noting a special effort was made to showcase Virginia history makers and highlights.
Among the exhibit's goals are "to expose/educate, to inspire and be a catalyst for renewing critical thinking, while encouraging the community to be proactive in advancing the 'Beloved Community' and subscribing to the notion of 'Black History' education," Millner said.
While open to everyone, Millner hopes the display also attracts "parents with children. The idea is for parents to come bringing their children and youth—pull up a chair and engage the children in a 30-60 conversation– about Dr. King and his significance to their goals and aspirations; and the why and importance of Black History education. And why they both are extremely relevant for today."
For his part, Millner hopes the exhibit will serve as a staging platform for promoting the expansion concept of Black History Education throughout the year. 
"Let's combine the (Dr. Martin Luther) King holiday, and say, 'it shouldn't be the start of Black History,'" Millner said, adding his proposal does not mean to detract from the efforts of Dr. King, Carter Woodson and others who helped blaze the trail, but rather to amplify those efforts.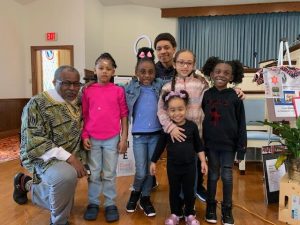 "They are to be commended and celebrated all through the year," Millner said. "We shouldn't call the roll every year but transition it to a year-round Black History Education." 
That would provide an opportunity to delve into deeper topics, such as "what is really the experience," its relationship with the policies, politics, and principles of America as they pertain to how Black people, those of other races and women, "were thought about," Millner said. 
Also, "how did all of these Black and brown folk achieve so much when they got no support from society," Millner said. "They got nothing, and yet they rose through the field and excelled. How did that happen?"
Immediately after slavery, he said those who were considered uneducated were drawn to the field of education, realized its importance, and promoted it.
"Black colleges started in 1865 and 1867," Millner said. "And this is just three and five years out of slavery. How did that happen?
"We should celebrate and acknowledge Black history not once a year, but all year," Millner said. "We have been living a lie as a nation. As a country, we say 'All men are created equal,' he said and noted there are still several disparities in treatment among races/genders.
"Yet we say, 'All men are created equal," Millner said, and asked, "how do you read that?"  
The exhibit is open Sundays from noon to 3 p.m. and other times by appointment at the church, which is located at 2839 Stoney Mountain Road, Martinsville. Call (276) 650-8755, (276) 252-3270, or email tcmpastorms55@gmail.com for more information or to schedule a visit.