Mary Martin is seeking to become the at-large member on the Henry County School Board in the November election against incumbent Cherie Joyce Whitlow.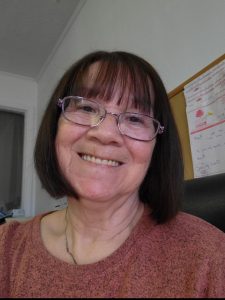 After a stint on the school board as the Ridgeway District representative in 2008-2012, Martin sought a second term but lost her reelection bid.
Martin said she decided to seek election now because she had a lot of encouragement from people at different levels who work for the county school division.
"I've had a lot of calls from parents. Oddly enough, as many years as it's been since I've been on the board, there's still people who call me for advice when they're trying to navigate the process of school policies," she said.
With her grandchildren now enrolled in the school division, Martin said she still has a great interest in how things are done and what goes on.
"I think there's some policies we probably need to work on that I'd like to have an opportunity to have a hand with, and just look to serve the community as I always have," she said.
Martin believes the school division needs to have stricter discipline policies and enforce the ones it does have.
"I'm always proactive in trying to get our teachers better pay. That's always an absolute must-do," she added.