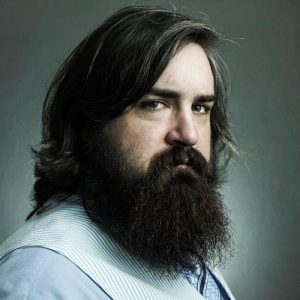 In the wake of the recent mass shootings in Texas and the anticipated future shootings in Texas, I've been hearing a lot of these bleeding-heart liberal-types claiming that guns are the problem. 
     Let me tell you something: guns aren't the problem. A gun is just a tool, like a hammer or a shovel or a BGM-109 Tomahawk missile. Have you ever seen a gun pull its own trigger? I did once after eating this weird stamp at a party in high school, but outside of that, it never happens.
     Guns aren't evil. Would I have built my entire identity and personality around something that's evil? Of course not. The guns aren't the problem here.
     So what is the problem?
     Well, consider the following hypothetical. Say a child knocks on a fellow's door because his kitten has climbed up a tree and he needs help getting it down. And say the homeowner, believing the intruder on his doorstep to be a migrant caravan, responds by kicking open the front door and unloading 10 rounds from a .50 Beowulf semi-automatic rifle capable of punching a hole in a vehicle's engine block. 
     Who's at fault here?
     As mentioned, the gun sure isn't at fault; it's nothing more than an inanimate object, and also an occasional friend and confidante on a cold and lonely night. 
     The homeowner isn't at fault either; he's simply exercising his Second Amendment rights and defending his property.
     So who exactly is at fault here?
     That's right; the child.
     Folks, I'll just come out and say what everyone else is afraid to say: it's high time we pass child control laws in this country. 
     Every time I go to the grocery store, I see children everywhere. It's crazy how often people bring their children out in public where they could easily get in the way of my guns. And they're always unsecured, just running around like they own the place! Whether it's a restaurant, a public park, or an elementary school, you can't get away from all these children.
     And isn't it crazy that there's NO regulatory body that decides whether or not you can have a child? What if someone is mentally ill and potentially dangerous? There's not a thing stopping them from legally possessing a child. Can you believe it? It doesn't make a lick of sense.
     And these people who have children make them their identity and personality. Here I am, just trying to tell someone about the best concealed carry pistol for shooting a shoplifter at Wal-Mart, when suddenly they want to show me pictures of their children! Who cares, am I right?
     And no matter what their children do, it's NEVER the child's fault! "Oh, my precious little angel would never do such a thing!" Well, I don't think there's anything that can be defended 100 percent of the time.
     As I was saying, guns are never the problem, it's these children, and the situation is only getting worse. Just lately, I've been hearing that all these children keep having protests and walkouts at school against gun violence. They're tired of having to do active shooter drills and actively getting shot, so now they're trying to get MY guns taken away! 
     Folks, we need to do something about this before it's too late. These kids are getting downright militant, and if we're not careful, children will make it illegal to own guns. 
     Of course, I don't expect all of you to understand. 
     Until you've lost a gun to children, you'll just never get it.