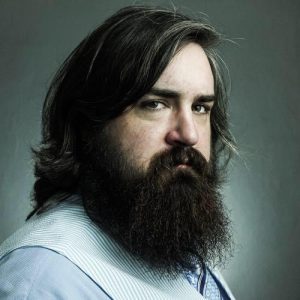 Back in 2004, I was riding to Richmond with a friend of mine. Somewhere along the endless stretch of Route 360, he popped his new favorite CD in the car stereo:
"The College Dropout" by Kanye West.
To my surprise, I loved it. While I appreciate hip-hop as an art form, I generally find myself listening to genres that feature screaming guitar solos and songs about evil wizards. However, "College Dropout" had that rarest and most sought-after of qualities in the world of music: crossover appeal.
The Kanye West that appeared on his 2004 debut album was charming. He was funny. He had some interesting observations about society. He could write a song that would make you want to move.
Additionally — and I realize this may be incredibly difficult to believe — he was humble.
"My persona is that I'm the regular person," West said in a long-ago interview. "Just think about whatever you've been through in the past week, and I have a song about that on my album."
The Kanye West of 2004 was a regular guy who just happened to have a gift for music. He was someone you could relate to. Sure, he was no stranger to braggadocio, but he was a guy you'd want to hang out with.
It's hard to believe that I'm describing the person who would become Ye, the Kanye West of 2022. Ye is a howling vacuum of ego and untreated mental illness, a rampaging narcissist who has never encountered a question he cannot answer despite professing to have never read a book. He is also, apparently, a massive anti-Semite; it's safe to say that his recent rants about the Jews have gained a wider audience than "Donda 2" ever did.
It appears that the fallout from West's grotesque comments may be the worst thing to happen to a famous anti-Semite since April of '45. On the morning that I'm writing this column, Adidas dropped their sponsorship with West. If you weren't aware, about $1.5 billion of West's net worth came from his longtime relationship with Adidas, which produced West's "Yeezy" brand of footwear, a series of shoes as remarkably expensive as they are unspeakably hideous. Seriously, if you want to spend thousands of dollars on something that looks like the Elephant Man's orthopedic shoes, Yeezys are your brand.
Or at least they were before Adidas finally dropped West, knocking him from a billionaire down to a humble multi-millionaire with the stroke of a pen. Given that the company was founded by a guy named Adolf Dassler who joined the Nazi party in 1933, I imagine that the public relations professionals at Adidas are somewhat sensitive about being linked with vocal anti-Semites.
Despite everything, West still has an army of vocal supporters. They tend to defend West with one of two claims. The first claim is that he's a genius operating on a different level from the rest of us. Considering that he just talked his way out of $1.5 billion, I think we can put that one to bed.
The second claim is that West deserves all the sympathy in the world because he has bipolar disorder.
I take issue with this.
I know people who have bipolar disorder. A good friend of mine has it. There's no shame in it.
However, there is a saying I think of often: your mental illness is not your fault, but it is your responsibility.
My friend doesn't have millions in the bank, but he still sought out treatment for his bipolar disorder and found treatment that helps keep it in check. West, meanwhile, is still fabulously wealthy even after losing $1.5 billion and seemingly makes little to no effort to get help. He could easily afford the finest mental health treatment in the world; instead, he goes on manic sprees in which he publicly announces he's going to go "Death Con 3 on Jewish people."
I'm afraid I don't have a ton of sympathy.
However, I also have no sympathy for the folks who have spent nearly 20 years enabling West to reach this low point.
I still remember being in Barnes & Noble back in 2006 and seeing a Rolling Stone magazine cover featuring West wearing a crown of thorns. "This ain't gonna end well," I thought to myself. If The Beatles couldn't get away with comparing themselves to Jesus, no one can get away with it.
Then, of course, there was the famous moment when he went off-script during a live Hurricane Katrina fundraiser to announce that "George Bush doesn't care about black people," causing his co-presenter Mike Myers' soul to leave his body on live television. Or the time he rushed the stage at the Grammys to ruin Taylor Swift's moment, or the time he got angry at a concert because he told everyone to stand up and a guy in a wheelchair refused to comply for some reason, or the time he ran for President, or the time he spoke ill of Harriet Tubman, or the time he defended Bill Cosby, or the time he defended R. Kelly, or the time he made false claims about the real cause of George Floyd's death.
And then, of course, there was the time he said that slavery was a "choice," which requires an extraordinarily incorrect interpretation of the word "slavery."
West is finally being held accountable for his actions — I don't think he's coming back from this one — but the folks who spent years exploiting a mentally ill narcissist should face a reckoning as well. West isn't getting dropped by all his sponsors because he's suddenly become erratic; he's been erratic for nearly two decades, he's just finally become so radioactive that he's no longer profitable.
The Kanye West I first heard in 2004 built his career on crossover appeal. Eighteen years later, it's hard to remember a time when he was ever appealing.