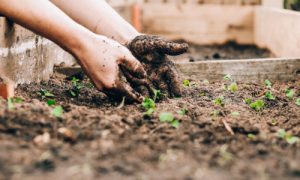 The Martinsville-Henry County Historical Society will host "Restorations of the Garden Club of Virginia" on Sunday, April 16, at 3 p.m., at the Historic Henry County Courthouse. 
Cindy King Edgerton will present the lecture to kick off the 90th Anniversary of Historic Garden Week. A graduate of Lynchburg College, Edgerton is a life member of the Historical Society and a past president of the Martinsville Garden Club, Piedmont Arts, and Charity League. She owns and operates One Starling. Organized in 1920, the Garden Club exists to celebrate the beauty of the land, to conserve the gifts of nature, and to challenge future generations to build on this heritage. 
Since the first restoration in 1929 at Kenmore in Fredericksburg, the Garden Club of Virginia has used proceeds from its signature event, Historic Garden Week, to restore and preserve a vital segment of Virginia's landscape, with nearly 50 projects completed to date which includes the Historic Henry County Courthouse. Knowledgeable gardeners at each restored location are responsible for ongoing maintenance, in close contact with the GCV and its Landscape Architect. Each garden is open to the public. 
Current and former members of the Garden Club of Virginia are especially invited to attend to be recognized. Attendees are encouraged to share Historic Garden Week artifacts. The Sunday Afternoon Lecture series is free, made possible by corporate sponsors, Carter Bank & Trust and The Lester Group. The Historic Henry County Courthouse is fully handicapped accessible. 
Historical Society President John Phillips said, "The Garden Club of Virginia, with its local clubs, is a significant asset to communities across the Commonwealth. Historic Garden Week may be for only a few days, but the lasting impression exists for many, many years. Our Historic Henry County Courthouse was fortunate to be the benefactor in 2015. The Historical Society enjoys our continuing, collaborative relationship."