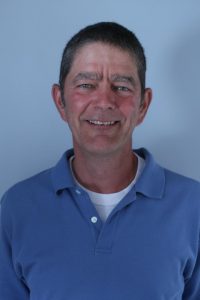 The Martinsville-Henry County Historical Society will hold its Annual Meeting with Distinguished Lecture, "The Revolutionary War in Southside Virginia and the Race to the Dan," on Sunday, May 21, at 3 p.m., at the Historic Henry County Courthouse, 1 East Main Street, Martinsville. 
President John Phillips will provide a review of the 2022-2023 year and introduce the 2023- 2024 officers and board of directors. The Distinguished Lecture will be presented by William C. "Bill" Guerrant, Jr., author, historian, and president of the Pittsylvania Historical Society. He will speak about the Revolutionary War in our community and discuss the challenges faced by families due to the collapsing economy and the risks of a Loyalist uprising. 
Admission to the Annual Meeting is free, and the public is welcome, made possible by corporate sponsors, Carter Bank & Trust and The Lester Group. The Historic Henry County Courthouse is fully handicap accessible. The Heritage Center & Museum will be open following the event.
Phillips, Historical Society president, said, "Our Annual Meeting provides a great opportunity to learn more about the Historical Society as I will briefly share our many activities of the past, present, and future. The majority of the event will be by our distinguished speaker who will discuss the American Revolution in our area." 
Guerrant grew up on White Flint Farm in Keeling, Virginia, and lives there now as a full-time farmer. He graduated from the University of Virginia Law School in 1985 and Asbury Theological Seminary in 2010. He stated in a 2019 interview, "My passion is history. I thought it would be a good idea to try to write something about local history." He is the author of Let a Pillar Arise: A Novel of the Revolutionary War, Jim Wrenn, and Bertie & Charlie.