The Martinsville-Henry County Historical Society participated in an archeological excavation at Red Hill – Patrick Henry National Memorial, the last home and burial place of Patrick Henry, on Wednesday, May 31. 
Members explored an area northwest of the Henry House where several early 20th century structures used to stand, including a domestic building, an icehouse, and a kitchen. By starting archaeology in this area, Red Hill hopes to learn more about the people who lived in and used these spaces and include more information in its narrative about sharecroppers who lived here until the mid-20th century. 
Individuals participating included John Phillips, president; Bob Tuggle, vice president; Andy Doss and Jarred Marlowe, directors; and members Trey Collins, Callie Doss, Lori Doss, Nolen Doss, James Garnes, Meghan Marlowe, Sharon Mullen, Westley Mullen, Claudia Phillips, and Kim Phillips.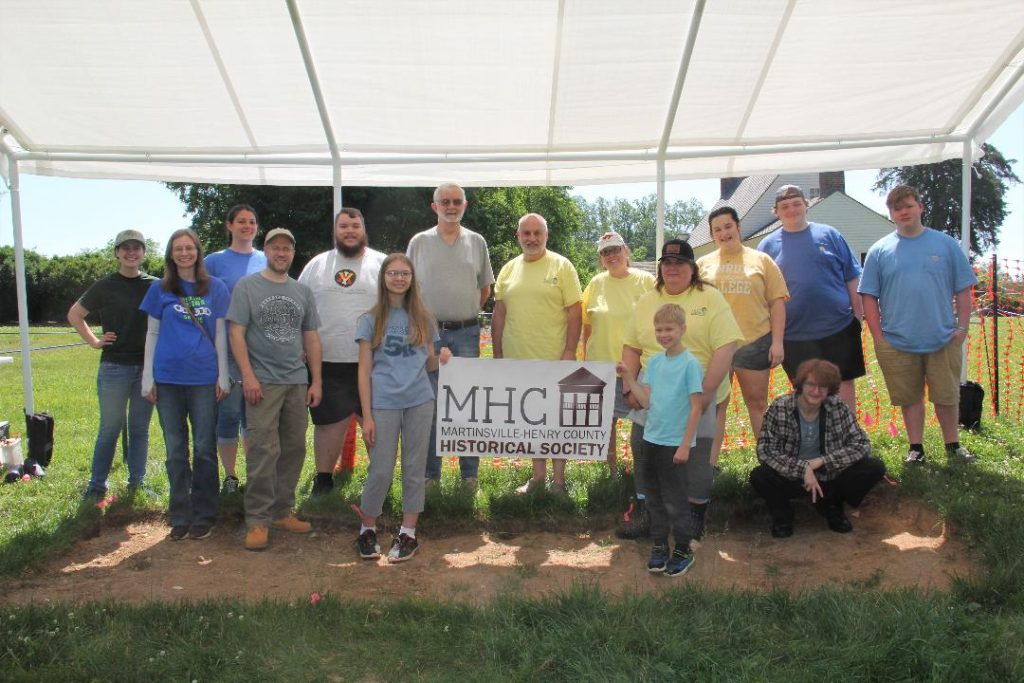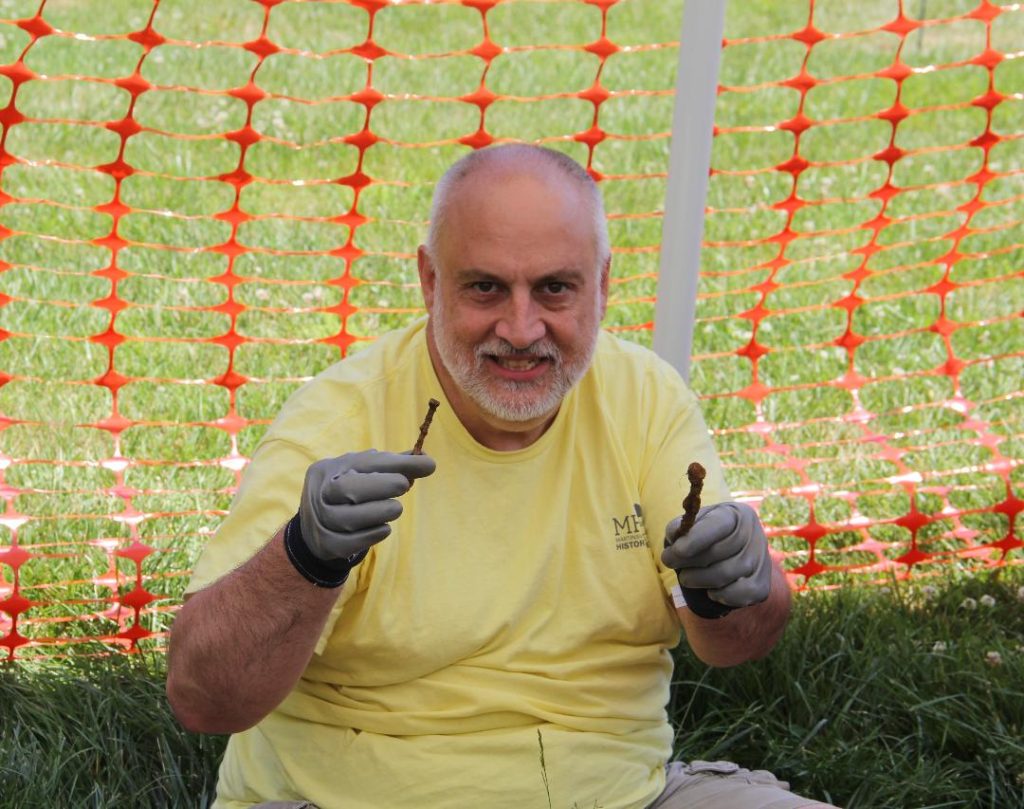 Funded by the E. Stuart James Grant Charitable Trust, the project is coordinated by Dr. Brian Bates, Longwood University faculty; J. Craig Rose, archaeologist and principal investigator, Dominion Research Group; and Lucia Butler, Red Hill's staff archeologist.
Butler said, "As we begin archaeology at Red Hill, we're looking for volunteers who have a passion for history, so we were thrilled to have the Martinsville-Henry County Historical Society come help us dig as the first group! Volunteers of any age and experience are invited to participate in the fieldwork which will last from now through October. This winter, we'll also need volunteers to help with artifact processing in the lab. The Martinsville-Henry County Historical Society is welcome back anytime to help us uncover more of Red Hill's history." 
John Phillips added, "Upon arriving at Red Hill, I was proud but surprised to learn that we were the first group to volunteer for this project. Folks should be lining up to make history while discovering it. Our Historical Society will lead by example that volunteers of all ages and from all backgrounds may participate in an archeological excavation – and enjoy it."
The County of Henry was established in 1777 when it was formed from Pittsylvania County. The new county was initially named Patrick Henry County in honor of Patrick Henry who lived in Henry County at Leatherwood for five years (1779-1784) between the two periods that he served as the first and fifth post-colonial governor of Virginia. In 1794, Henry and his wife retired to Red Hill where he died on June 6, 1799.