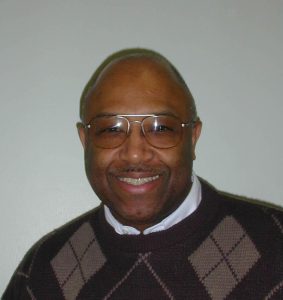 Retired Patrick & Henry Community College (P&HCC) professor, Joe Gravely will deliver the commencement address for P&HCC's 2023 graduation ceremony. Gravely instructed countless numbers of nursing students as a faculty member at P&HCC from 1992 to 2017.
During the ceremony, Gravely will be appointed Professor Emeritus, as approved by the Local College Board on March 20, in recognition of his 24 years of service and dedication.
Gravely's contributions to the college are only outmatched by his groundbreaking dedication to the field of nursing. In 1975, he was the first African American male nurse hired at Martinsville Memorial Hospital. When he started his career at P&HCC, he was the first male nursing instructor in the Commonwealth of Virginia.
Since his retirement, he has remained active in the community and offers his service on multiple fronts, including his current term of service as a member of the Board of Directors for Southside Survivors Response Center. His service and dedication to empowering families and individuals to break free from violence is a statement of his love for his community.
Greg Hodges, president of P&HCC said, "Professor Gravely has touched countless numbers of hearts and lives in our community. Twenty years ago, I started my career at Patrick & Henry Community College as an early childhood education faculty member, and Joe was one of the first ones to meet me and welcome me to the campus. He has remained a source of inspiration and encouragement to me and so many others. I am thrilled that he will be delivering this year's P&HCC commencement address."