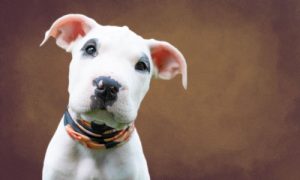 The Martinsville-Henry County SPCA announced that Banfield Foundation is supporting its 2024 community spay/neuter initiative "Critters Without Litters." As part of the agency's 50th anniversary plans, it will subsidize the spay/neuter of 500 animals during 2024 for low-income residents of Martinsville and Henry County. 
The $10,000 grant will be used to purchase some of the necessary supplies for each spay or neuter procedure. Low-income community residents will only have to pay $20 per surgery, with the remaining costs covered by the Critters Without Litters campaign. Every animal spayed or neutered by the SPCA receives a rabies vaccine and a microchip.
"Almost 90% of our clients qualify for low-income pricing and depend on us for spay/neuter services. It is our goal to help encourage the health and well-being of beloved pets within the community whose families may not be able to afford standard costs but dearly love their animals," said Catherine Gupton, executive director of the SPCA.
To learn more about Martinsville-Henry County SPCA or Banfield Foundations, visit www.spcamhc.org and BanfieldFoundation.org.