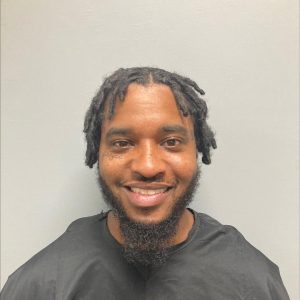 A Martinsville man was charged with first degree murder in connection with an incident in the Scrub Board Laundry Mat located at 2034 Rives Road, Ridgeway.
The Martinsville-Henry County 911 Communication Center received a call at 1:13 a.m. on September 3 to report a man had been stabbed. Deputies responding to the scene found the man lying on the floor with an apparent stab wound to his neck. Henry County Public Safety also responded and provided life-saving measures. 
The man, identified as William Clay Rumley, 47, of Dye Plant Road, Martinsville, succumbed to his injuries.
Investigators learned that another man had entered the laundry mat and started a conversation with a woman who was already inside. The two did not know each other. The man then tried to talk the woman into giving her phone to him, a release from the sheriff's office stated. 
Rumley, who has been hailed as a Good Samaritan by Sheriff Wayne Davis, got between the man and woman to prevent the second man from getting the woman's phone. The man then got upset with Rumley, and the two argued, according to the release. 
A knife was produced, and Rumley was stabbed in the neck, the release stated. 
The man allegedly then fled the property on foot. A description was developed from the security cameras located inside the building. He was also injured and bleeding heavily.
The injured man traveled to Fairy Street, in Martinsville, and allegedly was involved in a domestic altercation. The Martinsville Police Department responded to that call, and upon arrival, located the man, who was still bleeding heavily. 
Responding officers recognized him as the suspect from the homicide on Rives Road, and officers took him into custody without incident.
Kenneth Austin Tatum, 30, 900 Rives Road, Martinsville, was charged with first degree murder and transported to the Henry County Adult Detention Center, where he is held without bond.
This investigation is ongoing. Anyone with information about the incident is asked to contact the Henry County Sheriff's Office at (276) 638-8751 or Crimestoppers at 63-CRIME (632-7463).  The Crimestoppers Program offers rewards up to $2,500 for information related to crime. The nature of the crime and the substance of the information determine the amount of reward paid.
Kenneth Austin Tatum