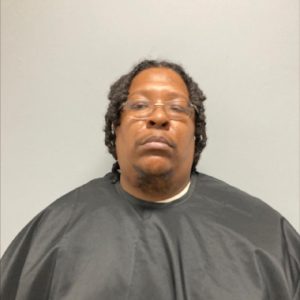 Michael Aundrea Hairston, 39, of 188 George Hairston Road, Fieldale, is being held with no bond on several drug-related charges after Henry County Sheriff's investigators executed a search warrant at the home on Wednesday, June 21.
When deputies entered the home, a person allegedly was armed with a semi-automatic pistol and was taken into custody without incident. Authorities seized what is believed to be fentanyl during the investigation, according to a release from the Henry County Sheriff's Office.
Hairston was charged with possession with the intent to distribute fentanyl after having a prior conviction; possession of a firearm after being convicted of a felony and possession of a firearm while knowingly being in possession of a Schedule I/II Controlled substance.
He is being held in the Henry County Adult Detention Center without bond.
The matter remains under investigation, and additional charges are anticipated, according to the release.
Anyone with information about narcotic trafficking operations is asked to contact the Henry County Sheriff's Office at (276) 638-8751 or Crimestoppers at 63-CRIME (632-7463). The Crimestoppers Program offers rewards of up to $2,500 for information related to crime. The nature of the crime and the substance of the information determine the amount of reward paid.