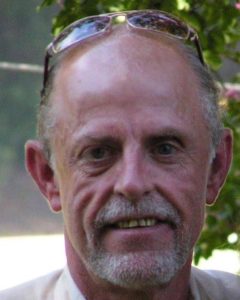 Ten years ago, "Ricky Dodson left my mom's house in Bassett with an 'I love you Mom and I'll see you later.' Later never came," said Frances Hylton, who like her mother, Polly Dodson, has been waiting 10 years for closure in the deaths of her brother, Ricky Dodson, and his girlfriend, Vicky Purdy.
Both Purdy, 53, and Dodson, 53, lived in the Bassett area of Henry County. 
The two went missing on October 3, 2013.
Purdy's remains were found on Oct. 6, 2013, in her burned-out car on Philpott Road in Franklin County, near the Henry County line. Her death was ruled a homicide.
She suffered a gunshot wound to the head, according to previous reports.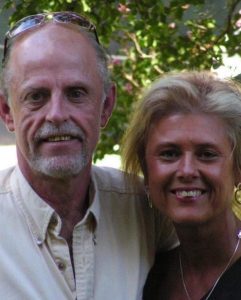 Dodson's body was found about two months later, on December 5, 2013, less than a mile from where Purdy was found. 
The cause of his death has not been released. 
"Ten years later and neither family has any answers and there have been no arrests," Hylton said. 
Dodson and Hylton's mother, Polly Dodson "has grieved, prayed for answers, and grown more depressed," Hylton said. For the last decade, "our sweet mother has suffered a hell that someone out there walking around freely has forced on her, our family as well as his girlfriend's family. For what … drugs, money? We don't know."
In 2014, online reports indicated that Purdy had a substance abuse problem and owed money to Dodson's nephew for drugs. Based on forensics tests and cell phone records, investigators indicated both Purdy and Dodson were last seen for a potential drug deal at a home near Blackberry, according to an affidavit in the Henry County Circuit Court Clerk's Office.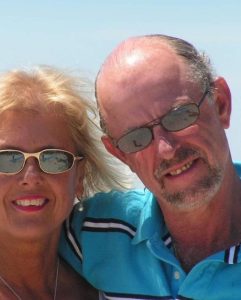 A person of interest was identified, but not named. However, that person's mother reported "a strong smell of diesel" on that person a day later, according to the filing, which also noted that Purdy may have worked as an informant.
Hylton said the only thing the family is sure of is that "two people were murdered in rural Franklin County. She was shot in the head and burned up in her car which was found on October 6, 2013. The cause of his death hasn't been released and his body wasn't found until December 5, 2013."
Dodson's body was found "in a wooded area, where he was left for buzzards and other wildlife to feast on. Let that sink in for a moment (and) think of a family's pure hell trying to deal with that," Hylton said.
Neither Dodson nor Purdy were saints, and each faced their own demons, Hylton noted "they had families that loved them regardless. No one deserved what they got, especially the families and friends of these two people who have been forced to deal with this nightmare."
Henry County Sheriff Wayne Davis said because Dodson and Purdy lived in Bassett, and their remains were found in close proximity to the Franklin County/Henry County line, local investigators assisted their counterparts in Franklin County.
"It is a Franklin County case," Davis said. Local investigators "assisted the Franklin County Sheriff's Office since Day 1 on this case, and will always assist them when and as needed."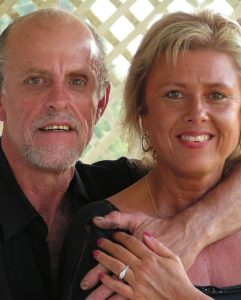 Franklin County authorities said the investigation "is still active and is in no way being considered a cold case.' Investigators are dedicated to following up on every lead and to allocating resources until the individual(s) responsible for the homicides of Ricky Dodson and Vicky Purdy are charged accordingly.
"Although numerous interviews, search warrants, and evidence collection has persisted over the years, we do believe that there are individuals who know more of the truth and ask them to come forward to help solve this double homicide," authorities said.
Hylton hopes the case is still considered open and the investigation ongoing, even though she knows "nothing can change what has been done."
She is certain "the responsible parties will have their day," Hylton said. "I just pray that it happens on this side of heaven."
She and her mother issued a plea to anyone who may have information about the incident. 
"Someone out there has information, and they need to bring it forward. Enough is enough. Ten years is enough," Hylton said. "If that person is you or you know them, please call the sheriff's office."
The Franklin County Sheriff's Office can be reached at (540) 483-3000.