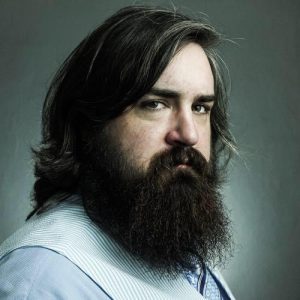 Elon Musk is an idiot.
I'm far from the first person to point out that Elon Musk's $44 billion purchase of Twitter last month may have been ill-conceived. There have been plenty of articles about how poorly the process has gone, about how there were really no upshots to the leveraged buyout of the social media site and endless potential downsides, many of which he is currently experiencing. 
There have been articles about how it was probably a bad idea to fire a bunch of coders before fully understanding what they did and then attempt to hire them back the very next day. There have been articles about how attempting to monetize Twitter's blue check mark verification system would result in chaos, which it did. There have been articles predicting that Musk's purchase of Twitter would be his personal and professional Waterloo, which increasingly appears to be accurate. 
However, I don't think all that stuff makes Elon Musk an idiot. A terrible businessman perhaps, but not an idiot. 
No, the reason Elon Musk is an idiot is something very different, and it's something that I haven't seen get the attention it deserves. For me, it all comes down to the following question:
Why is he doing this?
Elon Musk is worth about $200 billion, making him the richest man on Earth. I'm worth substantially less than that, but I have a feeling I enjoy life a whole lot more than Musk does. 
If I had Elon Musk's money, I wouldn't buy Twitter, especially not for the sole purpose of "owning the libs," and I certainly wouldn't micromanage it to death. 
No, if I had Elon Musk's money, I'd start by getting some stuff done. Kids in this country going to bed hungry? Nah, not anymore! Homelessness? Not on my watch! It's been estimated that $6 billion per year could solve world hunger, so let's kick some money toward that and see what happens. At this point, I'm maybe down $50 billion, probably less than that. Who cares? I still have $150 billion! 
Next, let's put $100 billion toward hospitals, schools, scholarships, grant programs, and medical and scientific research. You know who's going to run all that stuff? Not me! Why would I want to? Let someone else do it. All I care about is that people get helped, and also that my name is celebrated for hundreds if not thousands of years as the single greatest benefactor in mankind's history. I don't need to busy myself with the day-to-day, I just want to be responsible for ushering in America's next golden age.
At this point, I've still got $50 billion, which is more money than any one human being should possess. Why not have some fun with it?
Now, your average boring billionaire would use their endless wealth to buy something like a Bugatti La Voiture Noire, the most expensive car in the world at $18 million. Not me. You'll see me driving around in the original moon buggy, or maybe the Ecto-1 from Ghostbusters if it's raining. 
I'm not going to be hanging out with politicians, tech billionaires, or Ghislaine Maxwell. You'll find me down at the bar hanging out with my new best friends Elvira, Mistress of the Dark and Carl Winslow from the sitcom "Family Matters" (you'll note that I didn't say actor Reginald VelJohnson who played Carl Winslow; I will be paying Mr. VelJohnson to remain in character as Carl at all times). 
Hey, who's the newest member of Blue Oyster Cult? That's right: me! Sure, I don't have any musical talent, but I do have billions of dollars, and if any audience members don't like my vocals on "Veteran of the Psychic Wars," I'll just pay them to clap. 
Did you hear they're making a shot-for-shot remake of "The Blues Brothers" where I'm playing the role of every single person who died in the intervening 42 years, Aretha Franklin included? It's going to suck, but who cares? I'm a billionaire!
And at the end of the day, I'll STILL probably have $49 billion, give or take. 
See, THAT'S how you have fun as a billionaire. Not by putting yourself in a situation where you're stuck on Twitter all day arguing with Stephen King and Garfield that they should pay you eight bucks a month for a little blue check mark. 
I swear, wealth is wasted on the wealthy. Then again, I don't have a roaring black hole in the center of my psyche that craves constant attention and approval, so I guess I'm coming at this from a slightly different perspective than Mr. Musk.