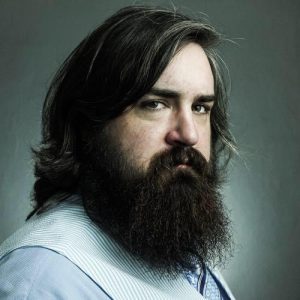 I'm a car guy. A lot of car guys lust after exotic cars; Ferraris, Lamborghinis, and the like. Others love slightly more attainable sports cars, like Corvettes or Porsches. Still others love classic muscle cars, like Mustangs and Chargers. 
Those are all fine machines but give me the land yachts of the 1970s. Give me the Eldorados and Continentals and Imperials and Polaras. I want a car that handles like an ocean-going vessel, has seats like grandma's couch, and gives you a workout if you walk from one end of it to the other. 
The downside of these vehicles, of course, is that they're wildly, even obscenely inefficient. As someone who has deep concerns about global climate change and the state of our environment, it seems hypocritical for me to also love cars that get 7-10 miles per gallon. But to paraphrase Walt Whitman: yeah, I contradict myself, lay off me.
I'm a member of several automotive enthusiast groups on Facebook, and so I get sponsored ads for all kinds of car-related websites. With increasing frequency, I see ads for articles about the best electric cars on the market or lists of every electric car coming out this year.
Sometimes I'll read the comments on these articles, and let me tell you, there are a lot of old car guys that absolutely HATE electric vehicles. 
There isn't enough infrastructure, they say; you can't just stop at any gas station and find charging stations, especially in rural areas. Plus, electric cars are too expensive. This whole thing is just going to be a flash in the pan, and then everyone will come crawling back to internal combustion engines. 
While there's a small part of me that's pained to say it, there's no doubt in my mind that the future is electric.
That doesn't mean internal combustion engines are going to disappear overnight; I believe gasoline will be available to consumers well into the future, and there's always going to be an enthusiast market of weirdos like me who want to drive their old boats around town. But in a decade or two, I firmly believe most of us will have an electric vehicle as our daily driver.
Are they too expensive right now? Absolutely. There are some options that start at the lower end of the new car pricing scale — for example, a Chevy Bolt starts at around $26,000 — but Teslas run from $50,000 to well over $100,000. However, I predict that the cost of entry for electric vehicles is going to drop over the next few years as the industry moves away from internal combustion.
Additionally, consumer interest in electric vehicles is increasing rapidly. According to a recent report from Bloomberg, fully electric cars now make up 5% of U.S. vehicle sales, a number that's considered the threshold that must be crossed for mass adoption.
Early adopters always tend to pay more than the folks that follow. When the Ford Model T hit the streets in 1908, it had a sticker price of $950; that's the equivalent of about $30,000 in today's money. By 1924, however, stellar sales and mass production had dropped the price to $300, the equivalent of just a little under $6,000 today.
I believe we're on the crest of a similar shift, and the name of that shift is "Lightning." The Ford F-150 is the best-selling vehicle in America, and the F-150 Lightning is Ford's new all-electric version. This is an important vehicle; it's potentially the thing that will convince truck fans, contractors, farmers, and others that electric vehicles are the future, and those are the folks that will make EVs mainstream. 
Consumers are rapidly warming to electric. Auto manufacturers see the writing on the wall and are going all-in on electric vehicles. Is there anyone fighting against this sea change?
Well, some politicians are.
North Carolina Republican Representatives Keith Kidwell, Mark Brody, Ben Moss Jr., and George Cleveland recently sponsored House Bill 1049, which would prohibit the construction of free electric charging stations on public property unless they also offer free gas and diesel. The bill even includes $50,000 for the North Carolina DOT for the purpose of removing public charging stations that don't comply with the bill.
The ostensible purpose of this bill, if you were to ask its sponsors, is to provide equity. The actual purpose of the bill is a regressive political stance against electric vehicles. Thankfully, the bill doesn't seem to be gaining much traction; I would say that's because the bill is profoundly stupid, but profound stupidity no longer seems to preclude legislation from being passed.
I realize change is scary, and I realize that some are going to fight the shift to electric tooth and nail. But the die has been cast; electric vehicles are here to stay.
I'm still gonna get my Eldorado one of these days, though.