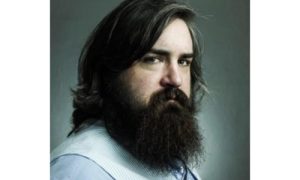 As we age, our needs and circumstances often change. For so many older adults, the challenges that come with age can be overwhelming, and there's nothing more valuable than the peace of mind that comes from knowing you have a home where you can experience your golden years safely and with a high quality of life.
Here at Congressional Acres Assisted Living, we understand these needs. We're here to help your loved one reclaim their independence. Unlike competing assisted living facilities, however, we also allow your loved one to guide the course of American government for decades to come.
Congressional Acres offers two attractive packages: a 435-bed assisted living facility or a 100-bed around-the-clock care facility. Spaces are limited, so we encourage our guests to apply as early as possible.
But how do you know when it's time? As soon as your loved one begins exhibiting signs of confusion or agitation, have them file a Federal Election Commission Statement of Candidacy (Form 2) and state whether they're a new guest to our facility or, if they have already been living with us for two years, state that they're an incumbent. They should also raise at least $5,000 to help cover living expenses while at our facility.
Next, have your loved one vigorously campaign in their district; if they win the approval of their voters come November, they'll be well on their way to a bed at Congressional Acres.
Obviously, some guests need a higher degree of care than others. Fortunately, we have plenty of aides and interns on staff to help your loved one get dressed, use the restroom, take a shower, or be wheeled into the chamber to introduce legislation or vote on a federal judge.
At Congressional Acres, we allow plenty of time for fun as well! We offer a weekly Bingo night, fun crafts, and an invaluable elective course on insider trading.
All too often in this country, the elderly are sidelined. Their driver's licenses are taken away after just a few fender benders, their ladders are taken away after one too many falls, and their guns are taken away after accidentally shooting just a single mailman.
But here at Congressional Acres, we don't believe the elderly should ever be sidelined, ever, for any reason. They should be free to pass laws, speak their minds, and decide on legislation that will have lasting ramifications long after they're gone.
As the old saying goes, "A society grows great when old men cut down trees to make vacation homes in which they'll briefly sit."
But don't just take our word for it! Here are some real quotes from actual residents of Congressional Acres:
Chuck G. — "The folks at Congressional Acres are real nice. The heavyset woman in the kitchen always gives me extra corn. I like corn because I'm pretty sure I serve Iowa."
Dianne F. — "I've been here for thirty years and I like it. Except one of those boys keeps stealing my good socks with the grippers on them. I don't know what you're talking about, I've never lived here."
Mitch M. — "Congressional Acres is a wonderful place to live, and uhhhhhh… <47 seconds of silence> Goodbye."