Join Piedmont Arts for an opening reception in honor of the museum's new exhibits, Friday, Aug. 11, 5:30-7:30 p.m., at the museum.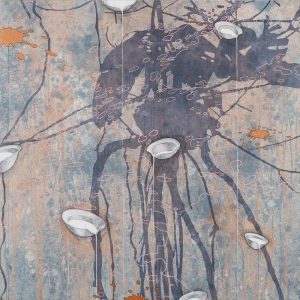 The antidote for an over-stimulated, stupefying and simulated culture… is discovered through the artist's hand. In response to a culture saturated with devices that distance, digitize and disembody, the artists in Compulsory Measures embrace repetition and ritual as mindful strategies to ascertain meaning. Bordering on the obsessive, Jorge Benitez, Kristy Deetz, Al Denyer, Joan Elliott, Reni Gower, Steven Pearson, Jennifer Printz and Tanja Softic provide lifelines for "making sense" out of the chaos entrenched in contemporary culture. By utilizing complex systems, intricate patterning, repetitive marking or minute detail, Compulsory Measures offers revelatory and celebratory works slowly crafted by hand.
With social media fictions and rampant consumerism triggering excessive anxiety across most demographics, the artists in Compulsory Measures offer a contemplative slowing down even as they urge acknowledgement of some of the most pressing issues (environmental crisis to global marginalization) facing civilization today. Enticed by touch, the artists counter visual skimming and encourage quiet reflection. As such, the exhibition is a perfect conduit for diffusing unease while generating conversations that embrace cultural awareness through mindfulness.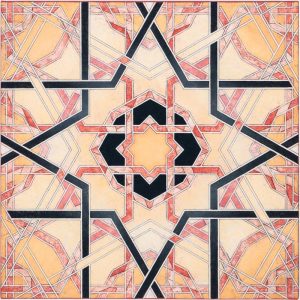 The Lynwood Artists Gallery features work by Rick Dawson. Dawson's photography articulates the magic of the mundane and has the power to turn a glance into a lingering, thoughtful gaze. From the iridescent wings of butterflies basking in the sunshine to the glow of a full moon on a tranquil night, Dawson ensures every hue and shade is shown and appreciated to the fullest. Dawson has been painting pictures with his camera lens, capturing the world's beauty and unveiling layers of beauty that often go unnoticed for more than four decades. He is from Bassett, Virginia.
The opening reception is free and open to the public. Complimentary wine and light refreshments will be served. Live music by Spencer Koger. RSVPs can be made by calling the museum or at PiedmontArts.org by Aug. 7. Exhibits will be on display Aug. 12-Oct. 21. Exhibit admission is always free.
Exhibits and reception sponsored by Liz and Doug Goldstein, Annette and Paul Huckfeldt, Susan and David Morris, Anne and Eric Smith, Barbara and Guy Stanley and Lynwood Artists.
Piedmont Arts is a nonprofit art museum in Martinsville. Museum hours are Tuesday through Saturday from 10 a.m.-5 p.m. Admission is free. Learn more at PiedmontArts.org.