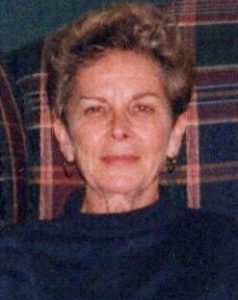 It is with great sadness that I announce the passing of my mother, Betty Jean Moran Bowman Vrotney. She was born in Woolwine on April 11, 1939, to Aubrey Moran and Lela Pratt Moran. In addition to her parents, she was preceded in death by two brothers Curtis Moran and Glen Moran.
Betty Jean graduated from Bassett High School in 1957 and was a women's basketball star with a 21-point average. She worked for Bassett-Walker as a secretary and at Vanity Fair as a salesperson in the West District. Later in life, she worked for McDonald's in Bassett and Martinsville as a greeter. She loved meeting new people and talking with them.
She enjoyed many activities in her life, such as bowling, as shown by the many trophies she won, skiing, and riding horses. She loved the great outdoors, as she was found working in the yard no matter what the weather. She was a true North Carolina Tar Heels fan. Her favorite activity was sitting on the back porch while swinging, talking to family and friends, and watching the squirrels play. She will be sadly missed by the many people who knew her.
She is survived by one daughter, Diane Bowman Ingram; a special companion, Maurice Arrington; a special cat named Maxie of the home; a sister, Opalene Maxey; and loving in-laws, Boonie. Nannie Mae, Margret, Wade, and Sissy of the Bowman Family She is also survived by many nieces and nephews of the Bowman and Moran families.