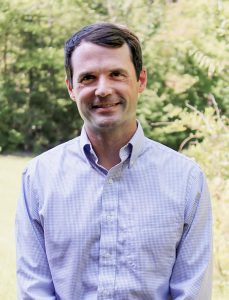 Patrick & Henry Community College's Foundation Board of Directors welcomed two new members at its fall meeting. Tyler Bassett and Matthew Brown, both of Martinsville, join the board's members and will serve three-year terms.
Bassett serves as Bassett Furniture's IT Director of Customer Experience, where he oversees the development and implementation of technology solutions to enhance the customer journey. Outside of work, Tyler remains involved in the Park Scholarship Program at NC State where he serves on the selection committee. Locally, he has served on the Henry County Broadband Planning Team, as well as the selection team for county information technology positions. He and his wife, Kelsey, have two sons.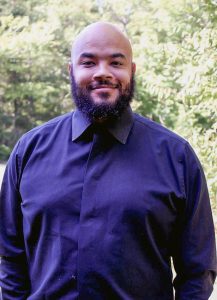 Brown is the pastor of St. Paul High Street Baptist Church in Martinsville. He is extensively involved in the work of Smith River Baptist Association, Virginia Baptist State Convention, and National Baptist Convention, USA Inc. Additionally, Rev. Brown serves on the local boards of Martinsville-Henry County Ministerial Association, Grace Network, Boys & Girls Clubs of the Blue Ridge, and Smart Beginnings Martinsville-Henry. He is also a member of the Omega Psi Phi Fraternity, Inc. He and his wife, India, have a daughter.
"We are thrilled to welcome both Matthew and Tyler to our board of directors," stated Tiffani Underwood, Associate Vice President of Institutional Advancement and Executive Director of the P&HCC Foundation. "They both bring a great deal of knowledge, passion, and enthusiasm and we are grateful for their service. We look forward to working together to create new partnerships and resources that will positively impact our students, our college, and our community."