County authorities are asking for the public's help in locating an Axton man wanted on charges related to the Aug. 11 death of Antwain Royqwell-Garifield Hampton, 24, of Hampton Circle, Axton.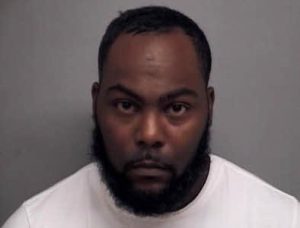 A friend transported Hampton, who had suffered an apparent gunshot wound, to SOVAH Health of Danville around 5:09 p.m. Hampton succumbed due to his injuries and died. 
Pittsylvania County Sheriff's investigators responded to the Danville hospital, interviewed the friend, and after determining the shooting incident had occurred in Henry County, contacted the Henry County Sheriff's Office.
Henry County Sheriff's deputies and investigators responded to the scene, which allegedly was 7064 Axton Road, Axton, and surrounded the home. 
When deputies arrived, it was unknown whether any possible suspects still occupied the home. The Henry County Sheriff's Office SWAT Team responded, executed a search warrant, and found the house was not occupied. 
County investigators worked through the night, processing the scene for evidence. They later determined that an altercation ensued between Hampton and another man. During that incident, authorities allege a firearm was produced, and Hampton was shot. 
Warrants for second degree murder, use of a firearm in the commission of a felony and possession of a firearm after having been convicted of a felony, have been issued for Akeem Laquan Clark, 33, also of Axton. 
Anyone with information regarding the incident or Clark's whereabouts is asked to contact the Henry County Sheriff's Office at (276) 638-8751 or Crimestoppers at 63- CRIME (632-7463).
The Crimestoppers Program offers rewards up to $2,500 for information related to crime. The nature of the crime and the substance of the information determine the amount of reward paid.