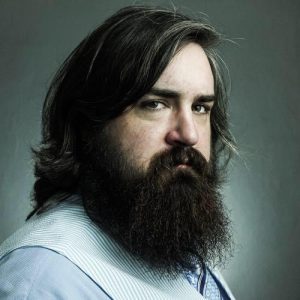 Dear motorcycle guy I saw the other weekend,
It was a beautiful Saturday afternoon. There I was, driving along State Route 57 on my way to see my buddy Brian at Old's Cool in Rocky Mount and drop off a couple of items I'd repaired for him (by the way, check out Old's Cool, it's like an antique store for people who like stuff from the '70s and '80s, and he also has an amazing selection of records). 
Without warning, you roared up behind me on your red crotch rocket; had I needed to hit the brakes suddenly, you would have been catapulted through my rear window, probably landing on the vintage Virginia Tech clock I'd just repaired. I watched as you swerved around me the minute we hit the broken yellow line, despite the fact that there was a car in the oncoming lane. I braked so that you would have room to pass, and then I watched as you zipped around three other cars ahead of me, roaring off at easily 120 mph. 
I was concerned, motorcycle guy. Deeply concerned. As I watched you speed off around the bend, there was only one thought in my mind:
If this guy wrecks, it's going to ruin my afternoon.
Listen, motorcycle guy, I'm a fundamentally decent person. If I see you go into a death wobble, wreck your bike, and fly screaming into a ditch, I'm going to stop. It's the neighborly thing to do. 
But man, what a time-consuming task. First off, I'll have to pull over and call 911, so that's a few minutes right there. Then I'll have to walk down into the ditch and find your shattered, ruined body. And THEN I'll have to get down and cradle you in my arms as you die, and I'll have to come up with some comforting words.
That's a lot of pressure on me, motorcycle guy. I'm not great at small talk under the best of circumstances. Now I've got to comfort a dying man in his final moments? What do I look like, Father Mulcahy? What am I supposed to say? "Hang in there, baby?"
And let's be honest, this isn't the last face that anyone should see as they rage against the dying of the light. I'm not exactly a beauty contest winner. I guess I could pull up a picture of Scarlett Johansson on my phone or something, but it's not going to be the same.
And then at some point, the deputies and the ambulance will arrive, and I'll have to make a statement about your idiot driving. I've never made a statement before, but it sounds like a lengthy process, and I try to live a life that involves talking to law enforcement as little as possible. We're easily looking at 45 minutes to an hour of my Saturday afternoon just GONE. 
And THEN, after the ambulance carts off your tattered remains, I've got to go home and change, because your lifeblood is going to be all kinds of soaked into my clothes. And if the stains set before I can treat them with hydrogen peroxide, I'm going to have to get NEW clothes. I'm not going into work with blood-stained clothes, not after last time.
Who's going to pay for those clothes, motorcycle guy? Your widow? That would be a real fun conversation. 
And by the way, Old's Cool closes at 6, so there's no way I'm making it before close. I'll have to wait until next weekend. Pretty inconsiderate, if you ask me.
Listen, motorcycle guy, I don't want to tell you how to live and/or end your life. That's on you. But please, think of the people your death will affect. People like me, a guy just wanting to get from point A to point B without having to talk to the cops while standing next to a corpse.
Remember: the day you ruin could be my own.