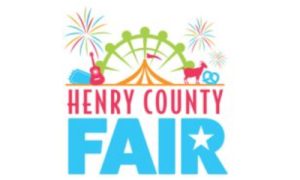 The third annual Henry County Fair is set to be held Wednesday, September 20 to Saturday, September 23 at the Martinsville Speedway, outside of turn four.
The hours are from 5-10 p.m. on September 20 and 21, from 5-11 p.m. on September 22, and from 12-11 p.m. on September 23.
Roger Adams, director of Henry County Parks & Recreation – which oversees and coordinates the fair – said he anticipates around 8,000 people will attend the event over its four days because it has become popular with residents and visitors alike.
"The ValleyStar Credit Union Late Model Race is that weekend" on Saturday night, "so a lot of folks will come to the fair and then go to the race," he said.
Adams said there will be around 25 rides for all age groups, along with games, and food.
The fair also will include a large animal exhibit complete with a camel and a zeedonk, or a zebra and donkey mix, and the 4-H Agricultural Contest.
"We're just excited about it. We're expecting a big crowd and just a lot of fun," he said.
Live music is also on tap each night.
"Wednesday night is B99 night, and we have Carrie Brockwell, she was on American Idol last year. Thursday night is going to be the ultimate Eagles tribute band, On the Border," Adams said.
Friday night will be Spirit FM night, when Colton Dixon, another American Idol alum, will take the stage. Dixon finished seventh in the eleventh season of the show.
"We're not having a concert because of the race, but we are having fireworks Saturday night. It will be about 11 p.m., whenever the race ends," he said.
Adams said there will also be two ground shows held every night of the fair.
"They're really, really nice. We're having the Pompeyo Family Dog Show, they were on America's Got Talent, and then we have a brand-new Space Adventures Thrill Show that will be there," he said.
Gate admission is $5, which includes access to the shows, concerts, and exhibits.
Ride wristbands are $35 at the fair and $30 in advance as an admission and unlimited ride combo ticket. Advance tickets are available at www.innovativeticketing.com. Search for Henry County Fair 2023. The advance tickets will be on sale until 6 p.m. Wednesday, September 20.